Isard Argentina produced several car models under license from the German brand Goggomobil, which were marketed as Isard. Isard T 400 was one of the smallest Argentina-made car. There was a previous model, the Isard T 300, which was practically the same as the T 400, except for some details such as the headlights and luxury details in the interior.
The engine of the T 400 was a motorcycle derivative, like almost all the microcars that were made in Argentina. Its displacement was 394 cc and an output of 18.5 HP at 5,000 rpm. The engine was two-strike two-cylinder with air cooling.
The cylinder diameter was 67 millimeters and the piston stroke was 56 millimeters. The engine used Bosch M 225 spark plugs for the winter and M 240 in the summer, something common for two-stroke engines. The engine was located in the rear behind the rear axle, like almost all microcars.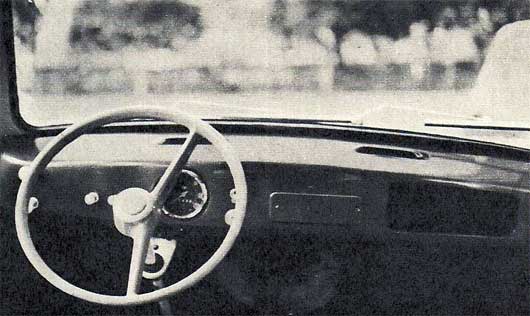 The suspension was independent on all four wheels. It featured two semi-axles that moved on rubber bushings and two hydraulic shock absorbers. The rear suspension was similar, because there were the axle shafts that transmitted the power of the engine to the rear wheels, and the scheme was completed by two hydraulic shock absorbers.
There were drum brakes on all four wheels. Brake system was hydraulic and each drum had two shoes inside. The parking brake applied the rear wheels and its mechanism was mechanical. The steering was rack and pinion with a gear ratio that made it light in handling. The electrical system was 12 volts and the battery was recharged by a dynamo. Like the NSU and the De Carlo it was equipped with Dynastart, which served as a starter and a dynamo.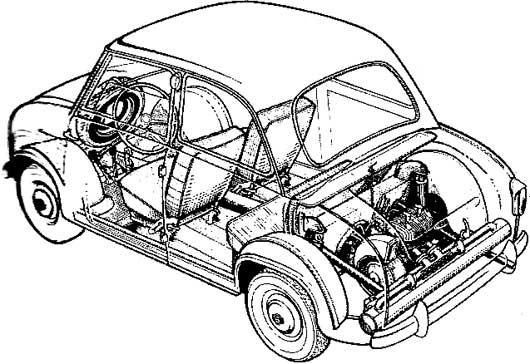 The body was basically similar to the Isard T 300. It was a two-door sedan or saloon and is considered a microcar because its displacement is below 400 cubic centimeters. It came with four seats, but on long trips it was not recommended to use the rear seats to transport two adults.
The overall dimensions of the T 400: 2,900×1,280×1,310 mm; wheelbase 1,800 mm; clearance, 200 mm. The curb weight was 415 kilograms and the payload was 305 kilograms. The maximum speed was 60 mph (100 km/h).