Small fuel-efficient trucks and vans were extremely popular in European countries in the mid-20th century. Italy, Germany, France and other countries that were recovering from the devastation after World War II were limited in resources, there was lack of fuel, and entrepreneurs appreciated every penny.
Realizing the demand for such equipment, the Italian company Iso SpA, which produced refrigerators and established the production of the famous Isetta, decided to create a mini-truck based on this tiny funny city car.
The existing body was shortened at the rear and placed on a frame made of round and square tubes. The engine was located in the rear under a cargo platform. The last has a hatch for repair and maintenance of the engine.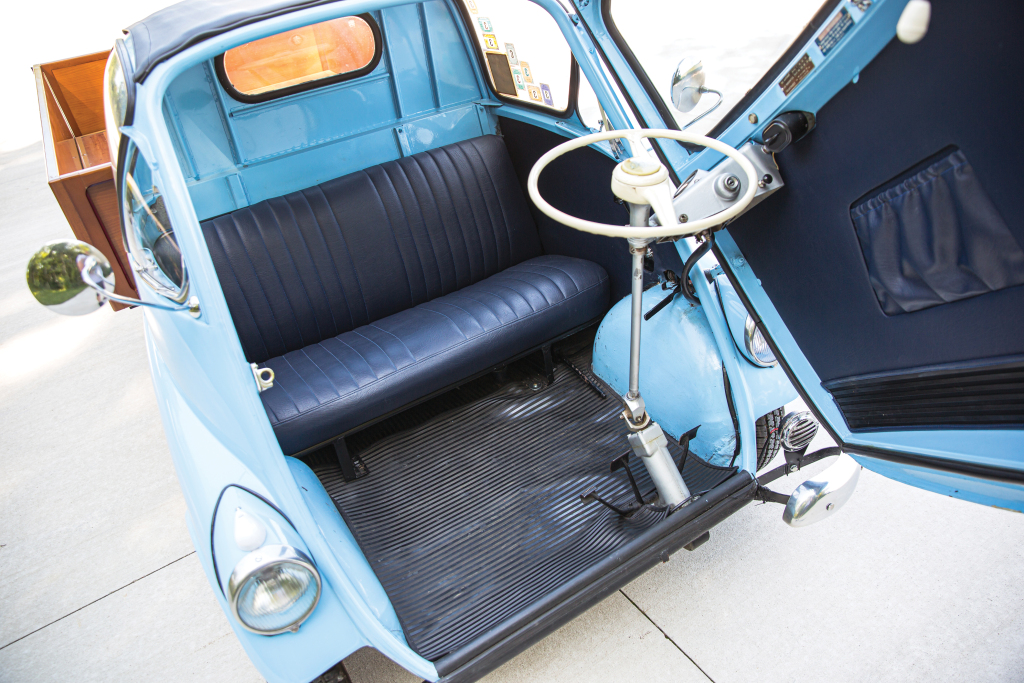 With a modest power of a single-cylinder 240 cc 10 hp engine this tiny workaholic transported up to 50 kilograms of cargo at speeds up to 60 km/h. It was in great demand among farmers, bakers, dairymen, shop owners — all those who often had to transport small consignments of goods along the narrow streets of European cities.
In Italy, the truck was called Isettacarro. After the start of production in 1954 it began to gain popularity outside the country, so the assembly was established in Spain, France, Belgium, and naturally, in Germany, after BMW bought Isetta from Italians.
As you can see, the cab has the only door in the front. The interior is similar to the passenger version. Over 8 years of production at all factories, the total production quantity of Isettacarro exceeded 160 thousand copies. In some places they were even used as ambulances and fire trucks.