The Ammar Motor Company was a Karachi-based manufacturer of three-wheelers has been producing tricycles since 1990. The company achieved some fame by exporting its cars to the USA, where they were sold as the Wildfire WF250-C. In Pakistan, the K-SL range was offered in various body types (they are differed by the number 1 to 6 in the index), including enclosed and open-topped passenger cars, as well as pick-up trucks. The vehicles (built in both Pakistan and China) all have eco-friendly, fuel efficient engines. They are powered by a single-cylinder four-stroke water-cooled engine driving through a five-speed gearbox.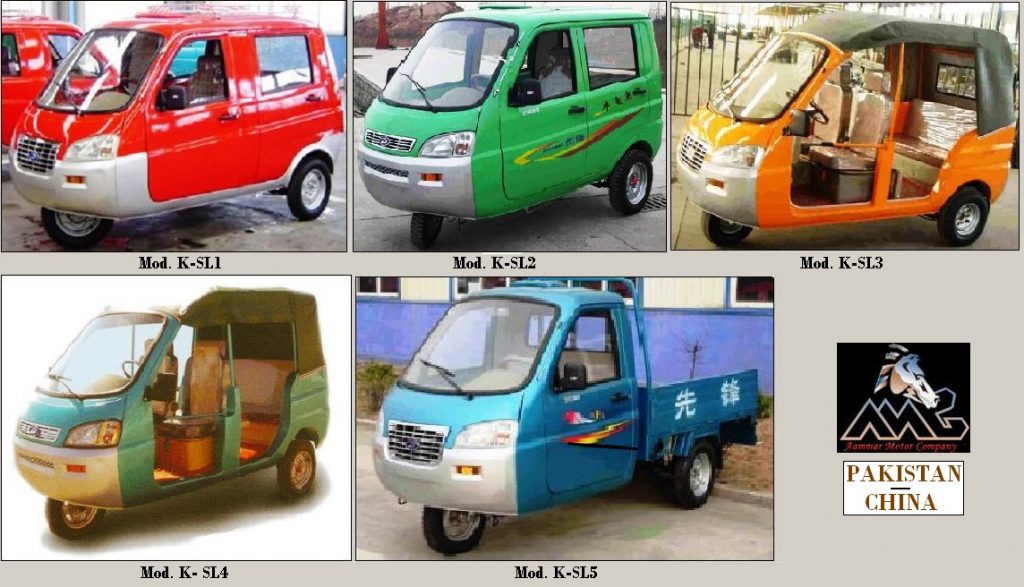 The range includes:
K-SL1:  A fully enclosed 5 door vehicle.
K-SL2:  A fully enclosed 4 door vehicle.
K-SL3 and K-SL4:  A 4-5 seater open vehicle with fold down roof.
K-SL5: A  fully enclosed cab with a pickup truck type rear.
K-SL6: An open cab (no doors) with a pickup truck type rear.