Chasqui was a little known microcar from Argentina, which was made sometime from 1955 to 1960. The unusual microcar was developed by Octavio and Camilo Canal brothers, children of Spanish immigrants settled in the South Zone of Buenos Aires.
In 1936, they started to produce frames for soldier bicycles. By 1946 they installed a mechanical workshop on 3552 Minister Brin Street in the town of Lanús Oeste in the province of Buenos Aires, which is known as Greater Buenos Aires. In that place they repaired cars and trucks. During 1955 they moved their workshop t West Lanús. This is where the Chasqui micro car was built.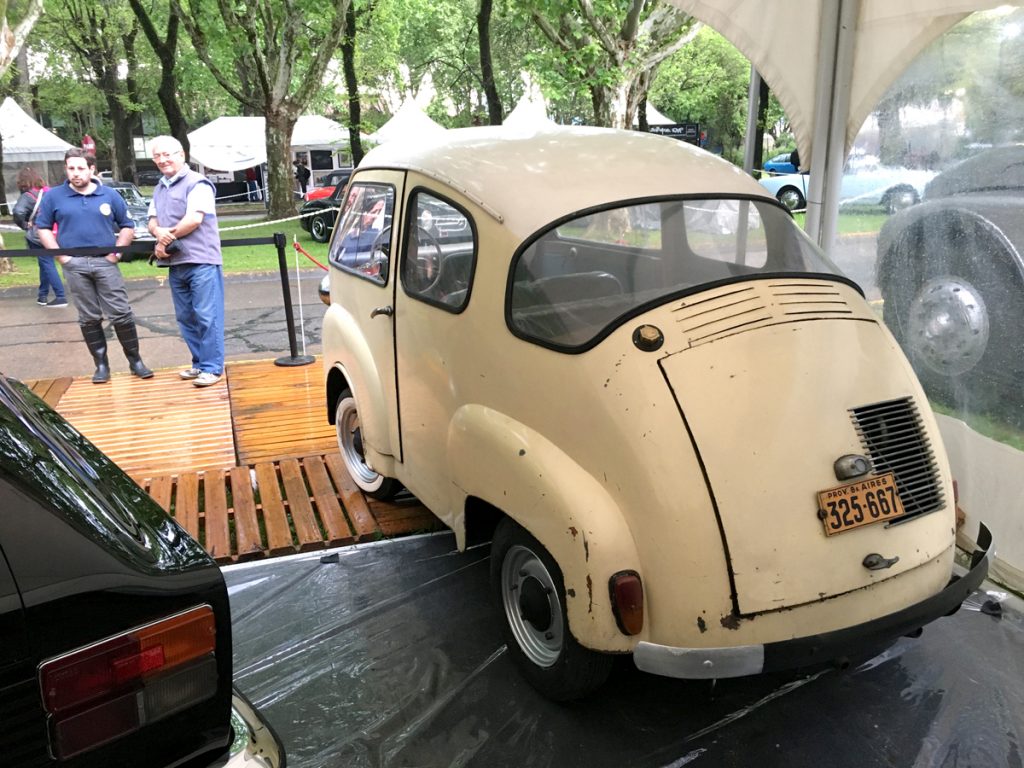 The ease of undertaking projects led them to diversify the profit by also building single- and two-cylinder engines, facing the process of mold making, block casting, piston manufacturing, connecting rods, crankshafts, gears, camshafts, carburetors and magnets, among other parts.
It is equipped with a 2-stroke English Villiers engine. It seems that the engine was similar to Sachs LDR 200 engine which was used by the Bambi, the Dinarg D-200 and the Messerschmitt KR 200.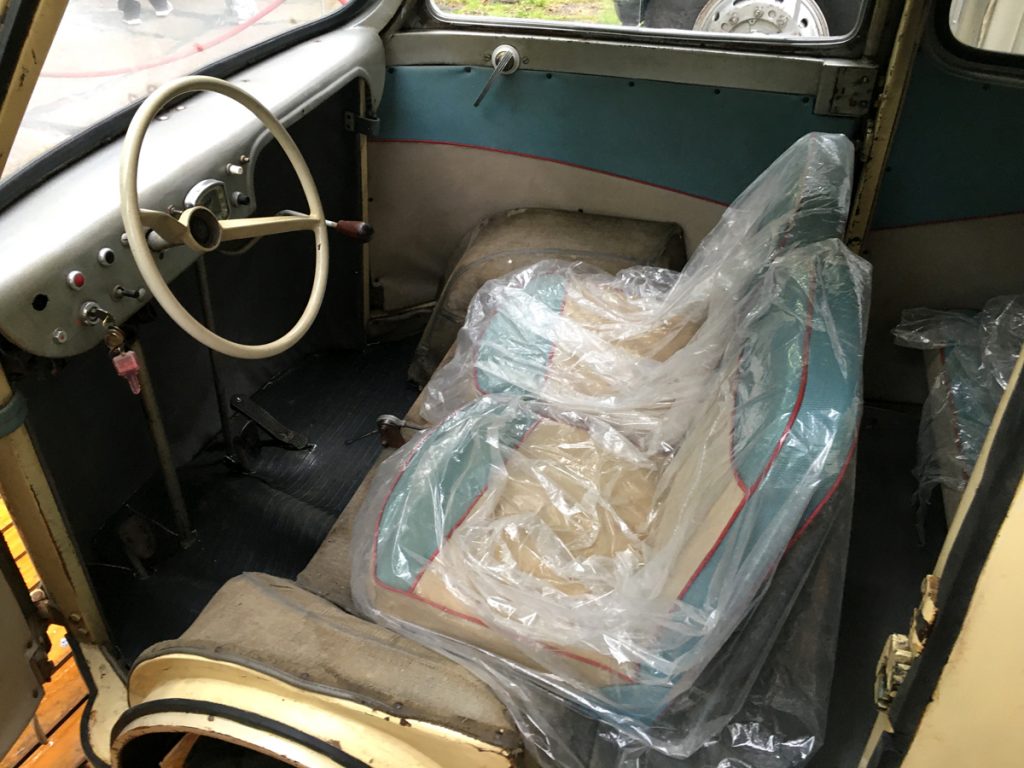 The charismatic (and we believe that heavy and slow) Chasqui carried the engine located in the back. Its minivan type body allowed the location of two rows of seats. The entrance was made through a door on each side, and another distinctive detail of the exterior were its headlights located outside the body and, we suppose, originally built to be used as a footprint.
Those early fifties were the ones that laid the foundations for the boom of the Argentine automotive industry, both mass-produced and handmade. One of the Chasqui (or the only!) came to this day, thanks to the family's inheritance line decided to donate it to the Automobile Museum of Buenos Aires.