Chinese startup CHJ Automotive presented its first model — the electric city car SEV. According to its length, it is comparable to Smart Fortwo, while its width is close to a motorcycle, since the passenger sits behind the driver's back. The maximum speed is 45 kph, the battery charge should be enough for 100 km of run. The battery weighs only 10 kg, it is easy to remove and carry to a charger. The CHJ Automotive SEV was originally created for short-term rent to tourists (in the manner of bike rental) around the world. It is about traveling to a distance of not more than 20 km.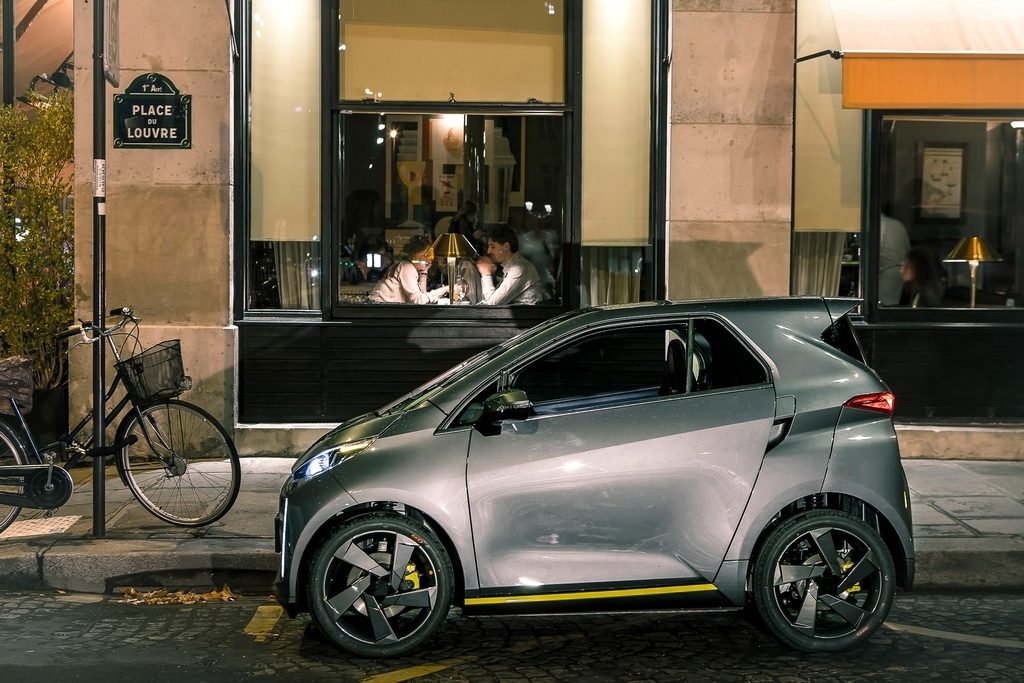 The car is well-equipped. It has all disc brakes, LED headlights and taillights, side mirrors with electric drive, 16-inch wheels. The company announced that the SEV complies with European and American safety standards (ECWVTA and FMVSS). The suppliers of CHJ Automotive are Bosch, Magna, BASF, Magneri Marelli, BorgWarner, Faurecia and other eminent companies.
The interior is designed for riders up to 195 cm tall. There are multi-rudder, digital fitting, air conditioning and 4G communication. It is also important that four electric cars SEV will fit in one parking space.
Sales will begin in 2018. Presumably, the price of the SEV with subsidies may be below 40,000 yuan (6,000 USD). CHJ Automotive launched a lithium-ion battery factory in Changzhou in September. There, 20 German robots Kuka produce 200,000 AA batteries Panasonic 18650 per day.
CHJ Automotive SEV photos