Fiat 500 Minimaxi Moretti
Fiat 500 Minimaxi Moretti was created by the Italian automobile company Moretti Motors. This company began building motorcycles in 1925, and introduced their first conventional production car, the Cita, in 1946.
During the late 1950s, in an effort to maximize profits, Moretti ceased designing and creating their own vehicles. Instead, they switched to building special-bodied Fiats, using existing Fiat engines and chassis.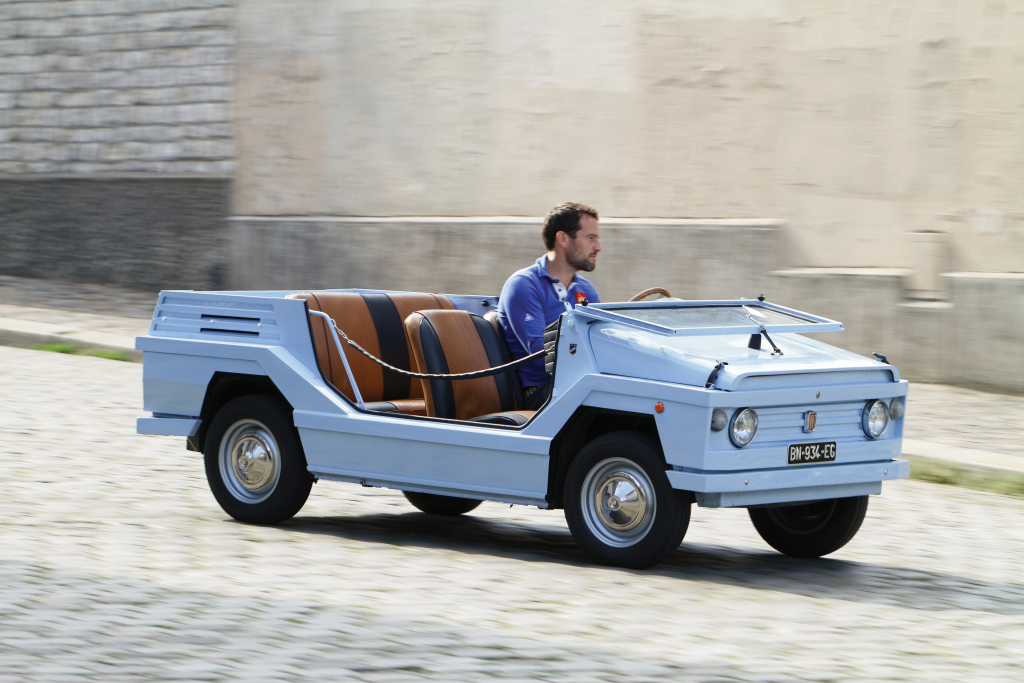 During the 1960s and 70s, rugged utility vehicle had become very popular with the public in Europe. Manufacturers seemed to share a common design for these cars: take an existing model, strip it down to its most basic components, and market it as "rugged" and "fun".
Many of these Jeep-like vehicles were sold as convertibles, and a few had light off-road capabilities. Vehicles in this category included the Volkswagen Thing, the Citroën Méhari, and the Mini Moke. The Fiat Moretti 500 "Minimaxi" was a lesser-known car in this class.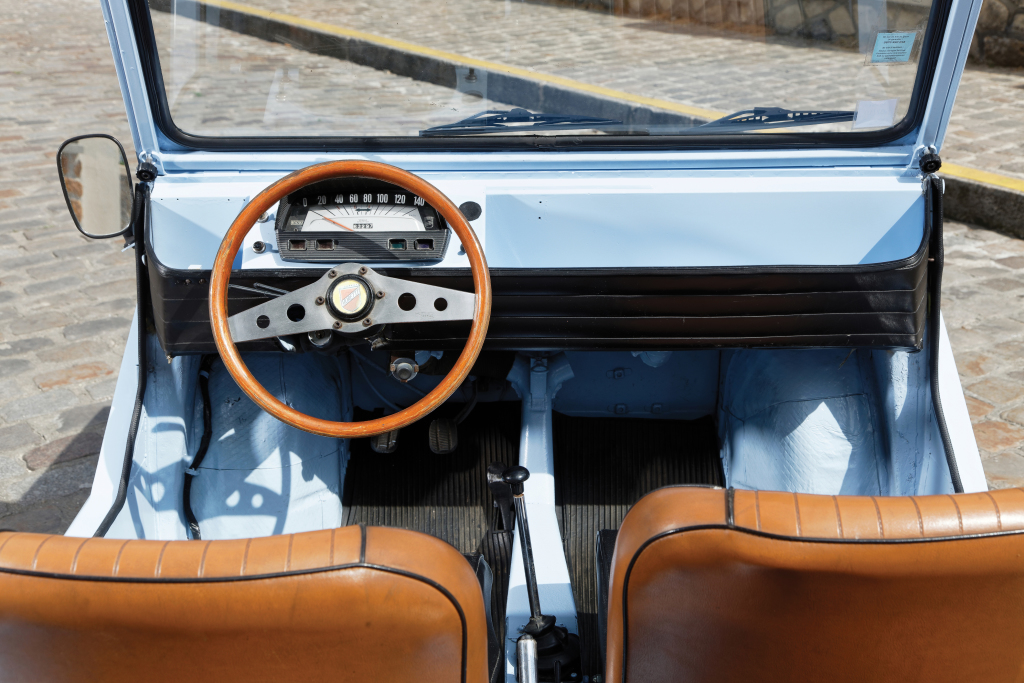 The chassis, engine and gearbox for Minimaxi were taken from the Fiat 500, but the open 4-seat body was installed by Moretti. The official presentation of the car took place in 1971. At some point the original 493cc engine was updated to a 1973 Minimaxi-spec larger 649cc engine from a Fiat 126. This boosted its meager horsepower from 18hp to 25hp.
The car was produced in a small series in the early 70's. About 90 cars were made (less than 200 according to another source).