A consortium of UK companies led by Gordon Murray Design (GMD) has unveiled the Motiv "standalone platform," whose development is partially funded by the UK government. The lightweight and flexible chassis is built using iStream Superlight technology and can be adapted for the transport of several passengers (including wheelchairs) or commercial cargo (over 1,100 l).
However, initially it is a single-seat city car with an electric motor of 20 kW (27 hp, 48 N•m), battery with a capacity of 17.3 kWh and a range of 60 miles (100 km) according to the WLTP cycle. Maximum speed is 40 mph (65 km/h).
The new Motiv is the future development of the Motiv.e project (2013), which was supported by Yamaha. The two-seat city car was replaced by a very tiny capsule: length, width, height – 2537×1310×1628 mm. Curb weight excluding the battery in the bottom is 450 kg. There are 13-inch wheels used in Motiv.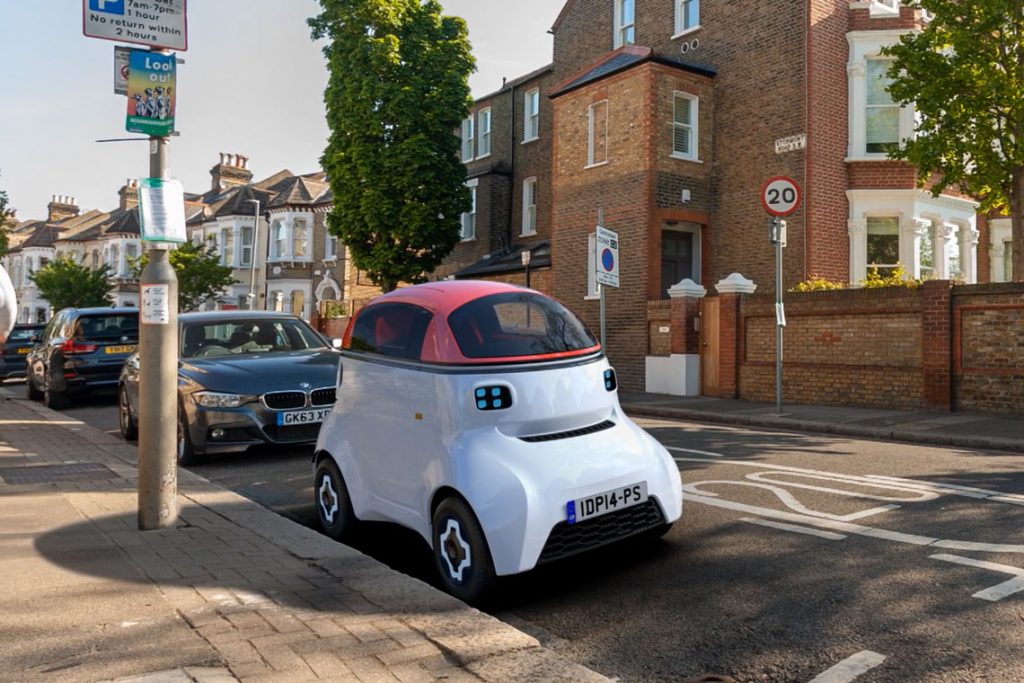 McPherson suspension is located on the front of the iFrame chassis, and the iLink multi-link suspension is in the rear. The iStream Superlight aluminum tube frame is coated with iPanel composite panels. The lifting door aka "seagull wing" is only on the left side, but there seems to be an emergency exit on the right side.
Motiv is not a full-fledged electric car, but a light quadricycle, like Renault Twizy, Bajaj Qute, Seat Minimo, Citroen Ami One. In a number of European countries, a driver's license is not needed to drive such vehicles. There is no steering wheel and pedals in the Motive, as Delta Motorsport has automated everything due to its advanced architecture. Not GMD is responsible for the capsule design, but itMoves, another consortium member.
An armchair, a central touchscreen, an air conditioner, a laptop table, a luggage niche – there is nothing more in Motive. But why it has only one place inside? The authors refer to statistics: the share of single passengers in London on average exceeds 60%, and throughout the UK reaches 80%.
Today and tomorrow Motiv can be seen at MOVE 2020 in London. There, the developers say that preparation for serial production will take from two to five years. They say that producing quadricycles is easier and cheaper than ordinary cars, although Motive's safety level is similar and meets European standards. The consortium is aimed at finding partners and is going to move on to testing the platform in real conditions.