Seat 600 Multipla Panoramica
In 1960, a hundred thousandth Seat cars were launched at the Seat factory in the free economic zone Barcelona Zona Franca. A modern, dynamically developing plant was often visited by delegations. In the mid-60s, 2 copies of the Seat 600 Multipla Panoramica were made to move high-ranking guests around the plant.
The design was created by Italian designer Pietro Froix, and the cars were produced at the facilities of Carrozzeria Savio. With large windows and three rows of seats, Panoramica was perfect for excursions, and a removable hard top made it possible to better observe the production process.
The modest 12-inch wheels provided excellent maneuverability in cramped factory conditions. Seat 600 Multipla Panoramica was equipped with a 30 hp Fiat 600D engine and 4-speed manual gearbox.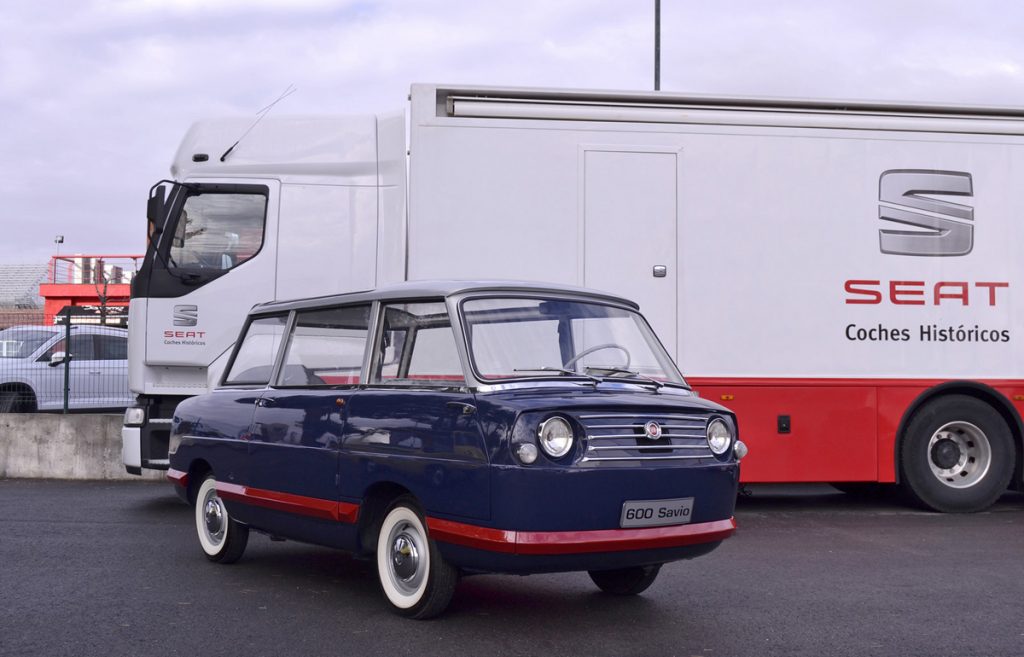 The blue car from the museum is wearing the Seat logo, while the bright one is a Fiat. The bright car is owned by an Italian car rental company for various events, such as weddings. A unique vintage car is perfect for honeymooners walking along the Mediterranean coast.
You might think that since the bright Panoramica is located in Italy, the owner of the Fiat concern was attached for patriotic purposes, but in the historical photograph of General Franco visiting the Seat factory in 1966, the emblem of the Italian automobile industry is clearly visible.