Valeo, a French automotive component manufacturer, and Gumma University of Japan have developed a compact electric truck for in-plant use. The novelty is equipped with two electric motors with a total capacity of 20 horsepower.
The creators of the miniature pickup truck are confident that the power is enough for a quiet and environmentally friendly transportation of light cargo through the territory of factories and warehouses. The range is up to 60 miles (100 km), and the estimated maximum speed is 60 mph (100 kph). The twin-engine e-Drive architecture made it possible to implement a four-wheel drive system.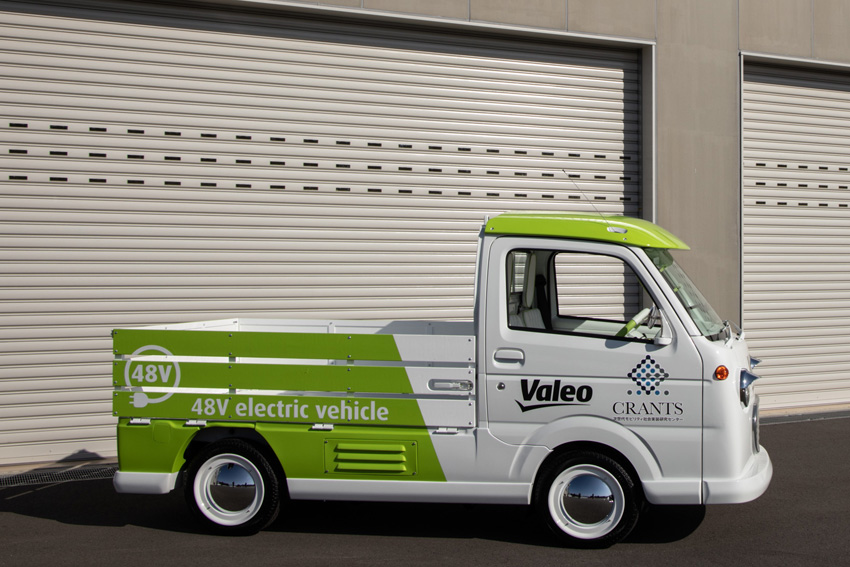 The truck's electrical system needs a 48-volt network, so the car does not require expensive insulation of the power system. According to the forecasts of the French component manufacturer, the 48-volt Valeo circuit will allow to reduce the cost of production as much as possible. In the future, such an architecture can be produced as a ready-made set of electrification for installation on a car instead of an internal combustion engine.
There are no information about starting mass production of the truck. It is likely that the model will remain in prototype status and will serve as the basis for the further development of 48-volt electrical and hybrid systems.