1960s Mazda Carol kei-car fitted with a Harley-Davidson V-Twin
Mooneyes Yokohama Hot Rod Custom Show — is the great place for all JDM fans. There are a lot of Skylines, Supras and other famous names. But I want to show you that — Madam Carol!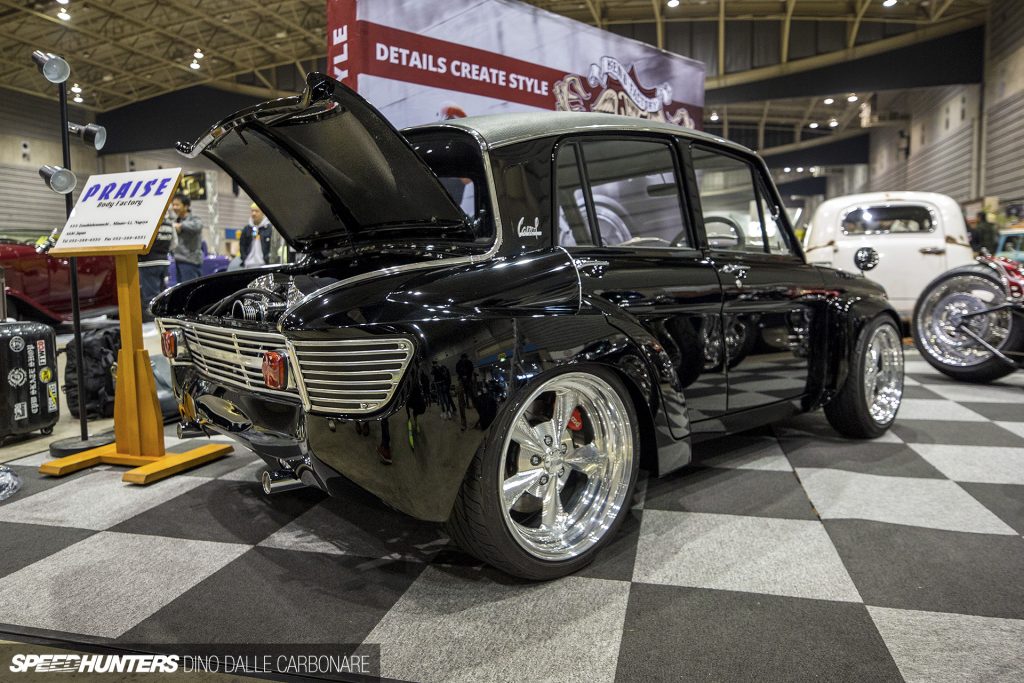 You're looking at a tiny 1960s kei-car, the 4-door Mazda Carol, which was originally fitted with a 4-cylinder OHV 358cc engine. But a lot has changed since this car left the production line, and it's all thanks to Praise Body Factory in Nagoya. The shop is specialized on motorcycles and cars, so I guess it was inevitable that one day both would be combined in one vehicle.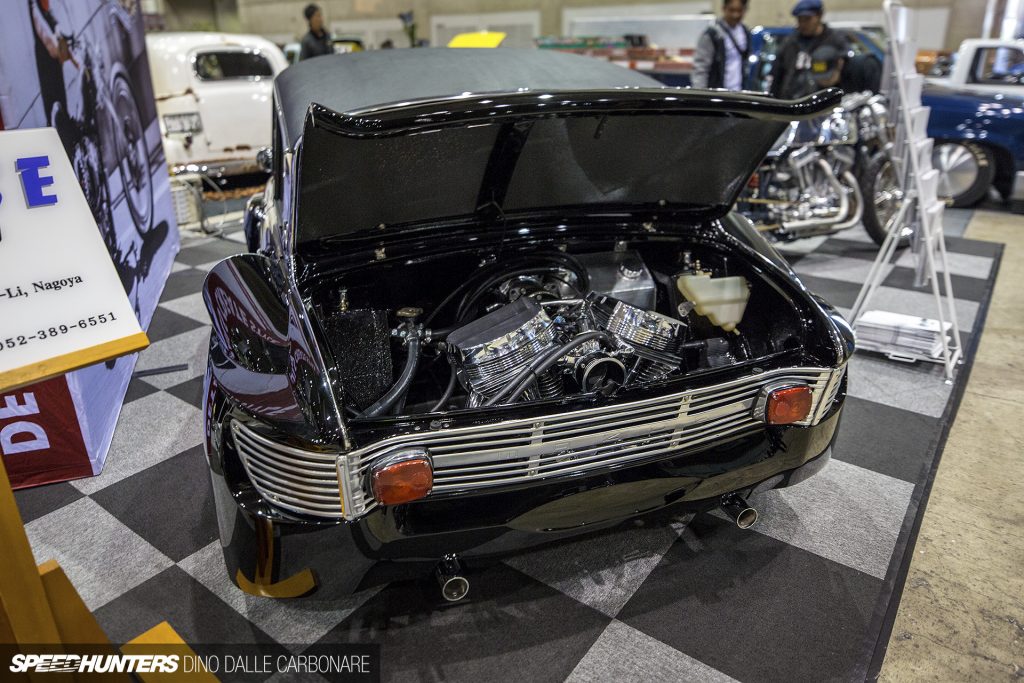 You won't believe but under the hood of this black chromed Carol body is a Harley-Davidson V-Twin motorcycle engine. 2-cylinder, obviously, gives a new touch to this Mazda Carol and much bigger torque. Every surface of the engine has been plated and polished, and it even sports billet head covers for each of the two cylinders.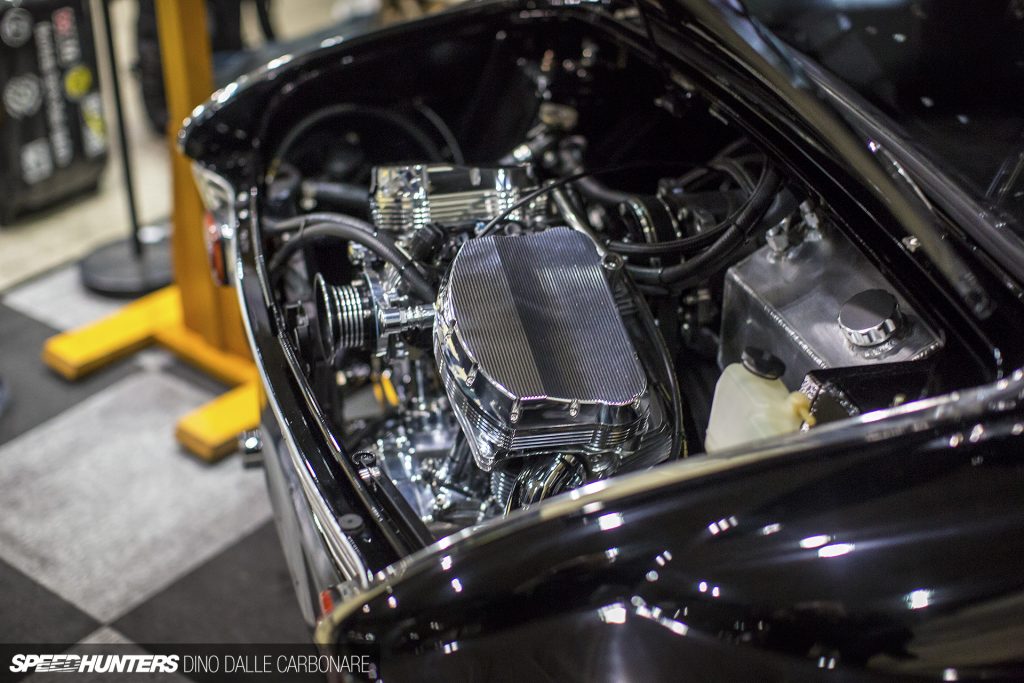 There are a couple of ample openings and grilles to allow the motor to shed heat efficiently. But the creators made another pair of vent wholes and put them on the rear fenders.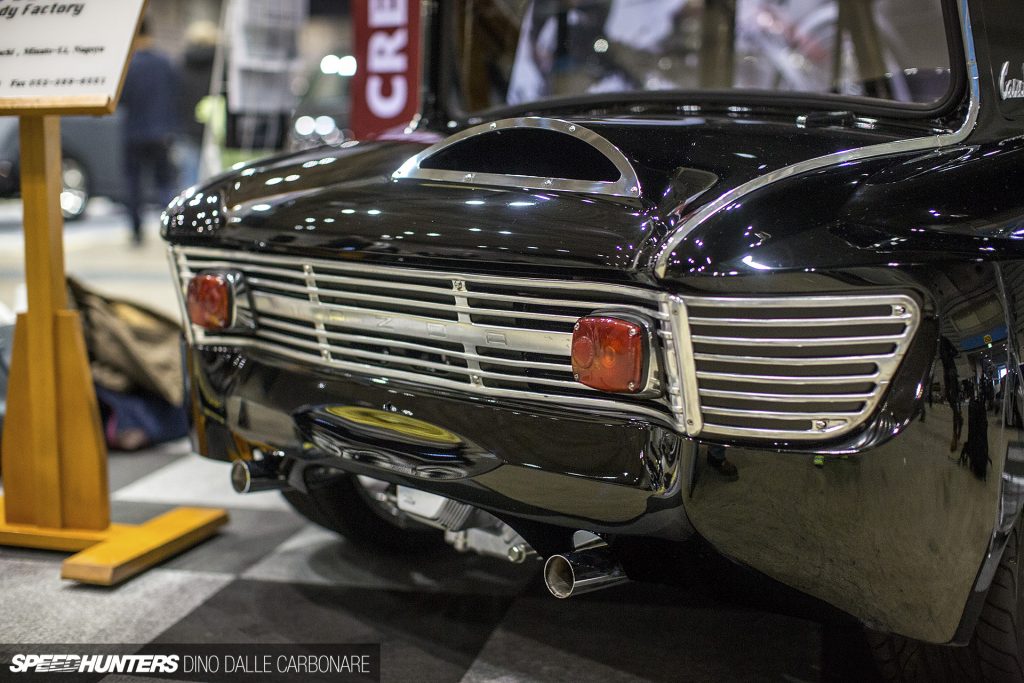 There's more shiny metal around the grille, and billet Colorado Custom wheels give the car a totally different presence. Behind the custom wheels you'll find Willwood 4 pistons calipers.
Mazda Carol by Praise Body Factory photos