350 WHP MINI Cooper Powered by a Turbo Honda Engine
For those who argue that front-wheel-drive vehicles lack excitement, a test drive in this MINI Cooper would undoubtedly change their minds. With a Safety Devices tubular roll cage, carbon fiber additions and a turbocharged B18 Honda engine, this car is capable of impressive feats. Those features and more are available to anyone with about $60,000.
The MINI Cooper is known for providing an enjoyable driving experience, and this 1970 model has been transformed into something exceptional. The car has been completely stripped of its original parts, but promises to be even more exciting to drive.
The car's exterior features the addition of a visible roll cage, large wheels, significant brakes and sticky tires. In addition, the car's wide fenders indicate that this model is not your average MINI.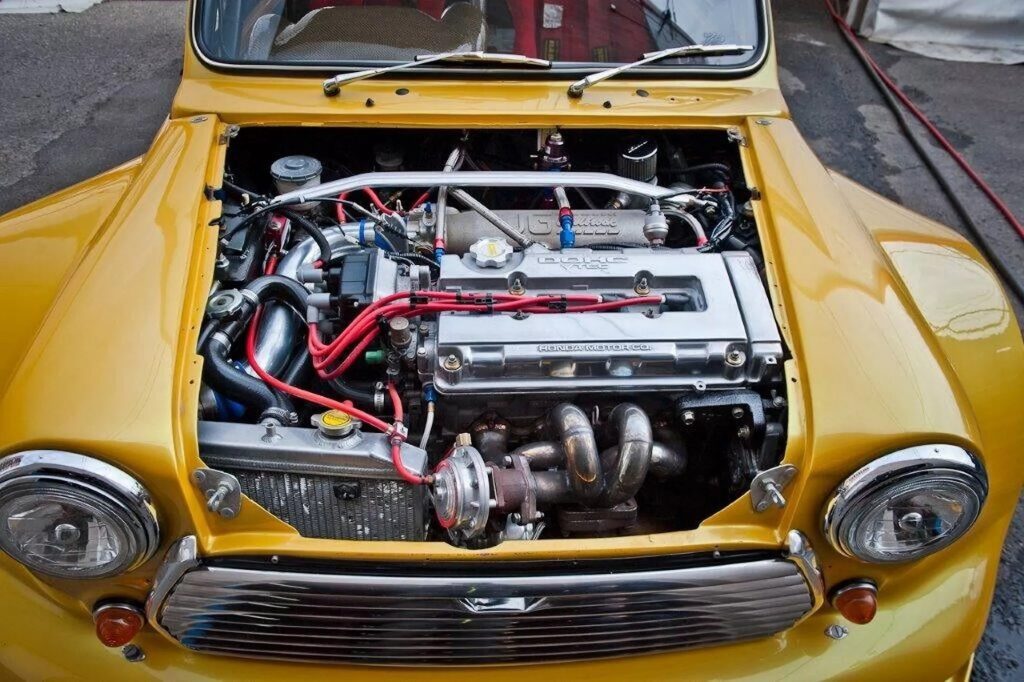 It is equipped with a 1.8-liter B18C Honda four-cylinder engine that can produce 350 horsepower (388 hp / 289 kW), aided by an Innovative Turbo Systems turbocharger.
While that's not exactly a gigantic powertrain, it's clearly big enough for the diminutive MINI that the widebody (built primarily out of kevlar and carbon fiber) was required. Additional features include Sparco racing seats, a Wilwood brake balance adjuster, Schroth 5-point racing harnesses, and a Sparco quick-release steering wheel.
The eBay listing is asking $79,200 Canadian (approximately $58,869 USD) and states that over $150,000 was spent on the rebuild, without specifying the currency. Details about the car's location and mileage remain unclear.
In addition, the power rating is labeled "dyno proven" but lacks any supporting evidence. Ultimately, the decision as to whether or not this vehicle is worth its asking price should be left up to the individual. Still, it seems to offer a lot of fun in a compact package.