A Dad Asked Castagna Milano to Create an Aston Martin-Inspired Citroen Ami for His 16 Y.O. Son
The Citroen Ami, a low-cost electric four-wheeler, received a custom conversion from Castagna Milano, which was surprised when the owner requested a bespoke design inspired by an Aston Martin.
The car was a gift for the owner's 16-year-old son, and the Italian coachbuilder was asked to create a black theme with a combination of matte and gloss finishes, paired with contrasting yellow accents.
The resulting custom Citroen Ami mimics the aesthetics of the Aston Martin DBS Superleggera, despite the significant differences in size, shape and performance between the two cars. The request came from a loyal customer of Castagna Milano in Monaco.
Castagna Milano approached the Ami project with great dedication, creating 60 unique parts. Ultimately, 40 of those were incorporated into the final product using environmentally friendly 3D printers and recycled plastics.
Exterior modifications include a modernized front and rear bumpers with more aggressive design, inspired by Aston Martin's design principles. Finally, the skid plates have been given a sleek black polish that contrasts with the matte black finish of the car's body.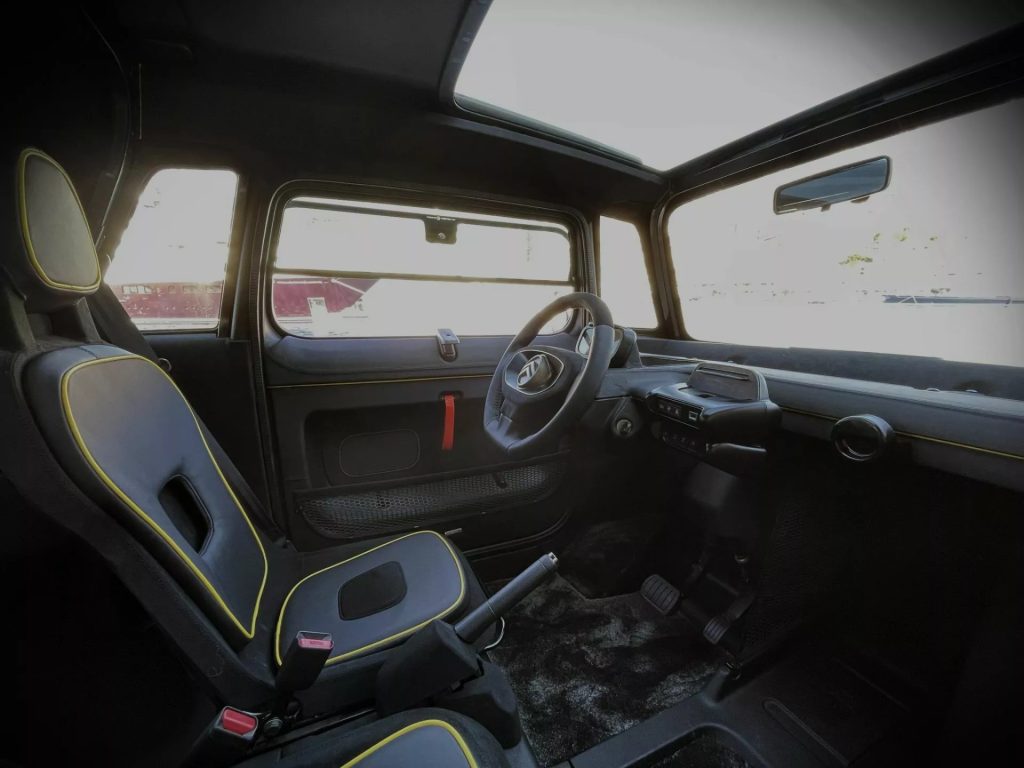 In addition, all of the original Citroen logos were replaced with a new oval design, including on the center caps of the new glossy black alloy wheels, which resemble the five double spokes found on the DBS.
The interior of the Citroen Ami has been extensively updated to achieve a luxurious feel. The cheap plastic surfaces of the dashboard, door cards, seats and roofliner have been covered with black Alcantara and leather with yellow piping.
The gear selector has been moved to the dashboard, creating an extra storage compartment. There are no fancy infotainment features, however, and the lack of air conditioning remains a significant omission. The thick, luxurious floor mats are a finishing touch.
Mechanically, the Ami has not been changed and still retains its original 8 hp (6 kW / 8 PS) electric motor and 5.5 kWh lithium-ion battery, allowing a range of 43 miles (70 km). The custom parts used for this build are available to order, with prices ranging from €600 ($650) to "several thousand". Still, the Ami's low price remains one of its main selling points, and it is unlikely that many owners will opt for these luxury updates.