BMW master built Isetta styled truck with VW Type 3 engine for his shop
Holy crap, this thing looks awesome! Now you can buy this cool Isetta truck equipped with a Volkswagen engine. The current bid is $8,850 which is pretty reasonable.
The truck is probably based on the BMW 600 halved body with a custom-built wooden flatbed out back. The Volkswagen engine (really, a whole VW rear end) is located in the rear. This is a 1600 cc Type 3 which is a great choice. Its height is smaller comparing with the Type 1 which allows for a lower and more usable truck bed. Also from the VW parts bin are the pair of '71-'79 U.S.-spec Beetle turn indicators, on the roof.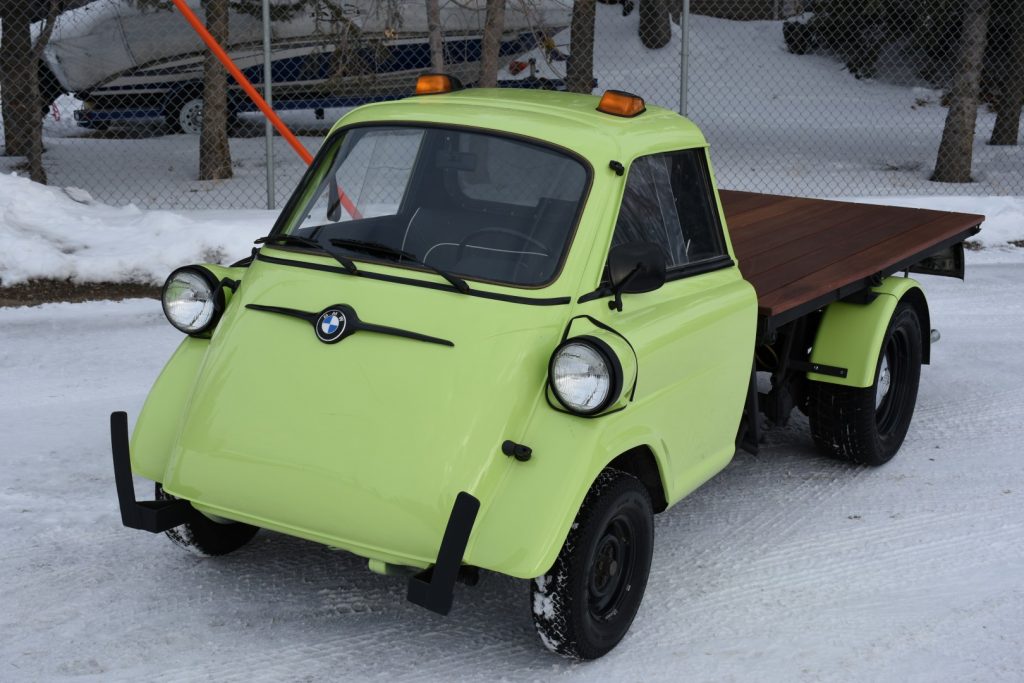 The reason this thing look so damn cool that it was built by a BMW master technician who used to work at the BMW plant in Munich, Germany. He moved to Canada and opened an Isetta shop. So he needed a truck and built it in Isetta style.
Swapping to VW engine was a good choice because the original BMW 600's engine has only 19.5 hp. The Type 3 engine has 50 to 60 hp.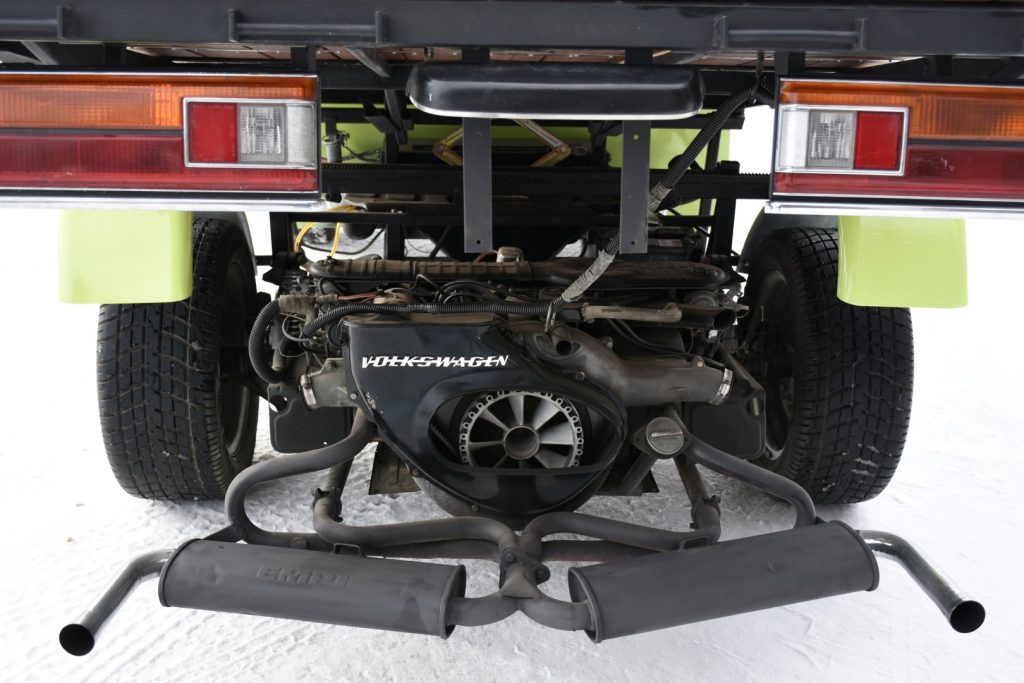 The lovely deck is made of Brazilian Balau wood, whatever the hell that is, and the whole bed lifts for engine access, even splitting the rear fenders as it lifts in a way that's so satisfying it makes me feel a little funny in my netherwhatsits.
Isetta truck with VW Type 3 engine photos