Classic Rover Mini was equipped with a Kawasaki Ninja engine
Thanks to the irrepressible imagination of some tuners unique vehicles are born. So the specialists of AMT Machine Shops showed their maximum creativity and modified the classic Rover Mini.
The old Mini was equipped with a powerful engine from a Kawasaki Ninja motorcycle. Moreover, it was installed not in the engine compartment, but inside the cab. This is due to the fact that the car is very compact and the engine simply did not fit under the hood. But he perfectly stood behind the driver's seat.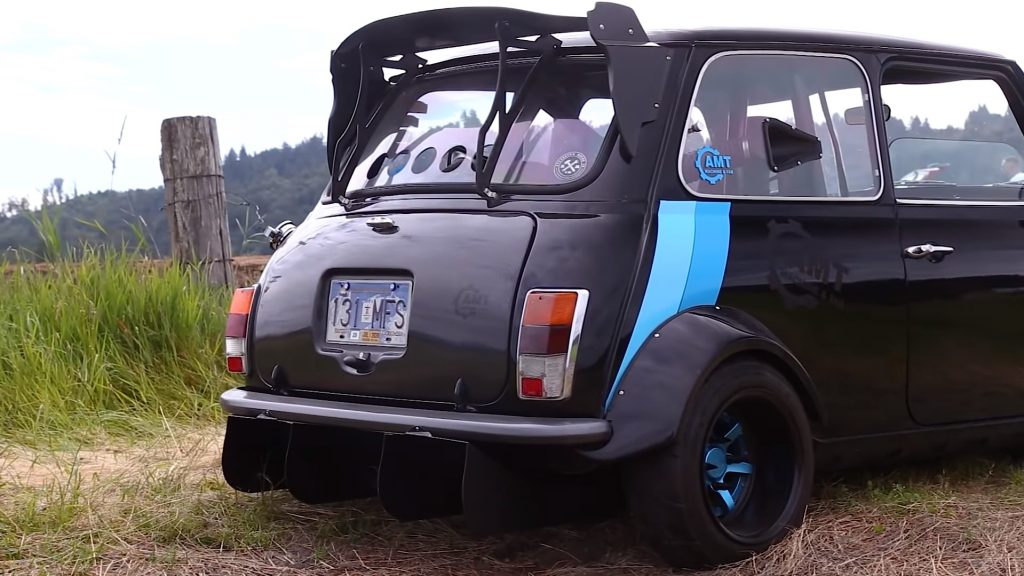 A fuel tank is located in the place where the engine was located. Also, the tuner installed a gearbox from Kawasaki Ninja, because the previous one could not cope with the new engine. In addition, they slightly changed the appearance of the Rover Mini. You can distinguish the modified version by its huge tires, wide fenders, a rear spoiler and a diffuser.