Drive It is the Competitor to Citroen Ami from Russia
The L-type electric microcar is a project of the Drive it company from St. Petersburg, Russia, although another company, SMT-engineering, was responsible for its development.
According to the classification of wheeled vehicles, it belongs to the L7e category, i.e. it is a heavy quadricycle that can weigh up to 450 kg in the passenger version and up to 650 kg in the cargo version.
The claimed top speed of the electric car is 90 km/h, the range on a single charge is up to 180 km. The nearest competitor of the L-type is the French Citroen Ami.
The main feature of the novelty is a quickly removable modular battery pack, which allows you to not waste time for charging. Such batteries are placed under the seats and can be replaced manually. This is important because the electric car is intended primarily for use in car-sharing and delivery services.
Also, judging by the renderings of the model that appeared on the Internet, it is planned to deliver it to various government agencies – from the Russian Post to the Ministry of Emergency Situations.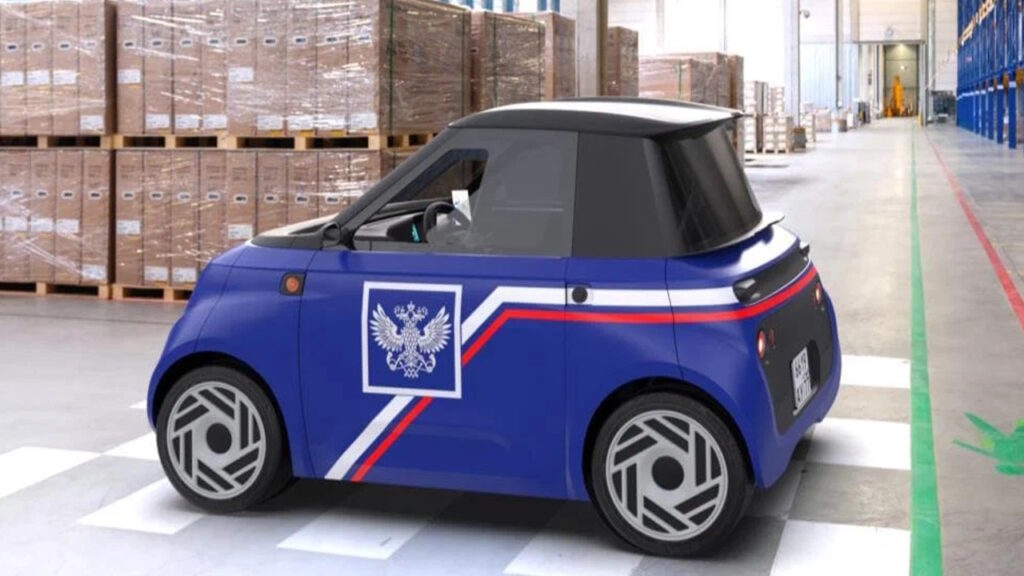 The interior of the electric car is very simple, although everything is well thought out in terms of design and ergonomics. There are only two seats (only the driver's seat remains in the cargo version) and a minimum of buttons. The media center is replaced by the usual smartphone, fixed in the standard holder with charging. The computer renders don't even show the temperature control and air conditioning, although the production car will probably have these systems.
Production of the L-Type microcar is scheduled to start at the end of 2024, and in the first year production volumes will be small – only 2,000 cars. But if there is demand, within five years it is planned to increase them in 5-6 times, up to 10-12 thousand cars a year. It is expected that the majority of new components will be produced in Russia, which will allow to avoid the risk of sanctions and also make the car cheaper.
It is planned to produce the car at the site of the former Toyota Motor plant in St. Petersburg with the participation of the defense corporation Almaz-Antey. Details of the new Russian electric car are expected to be revealed at its official premiere, which will take place at the end of May.