Electra Meccanica Solo To Launch Mass Production With Help From The Chinese
Since 2015, the Electra Meccanica from Vancouver has been developing a single electric three-wheeled vehicle Solo, but only now the Canadians announced the start of mass production and the start of deliveries of the first 3-wheelers to customers from October 4. Progress in the project has been achieved through cooperation with the Chinese industrial group Zongshen from Chongqing to take over the production. Zongshen also manufactures ATVs, motorcycles, engines and generators.
Electra Meccanica intends to build its own production facilities in Mesa, Arizona. When the plant is fully operational (the opening date has not been announced), it will assemble up to 20,000 Solo electric cars a year with 500 workers. By the way, it is one of the cheapest electric cars in America, as it costs $18,500. In addition, the Solo is classified as a motorcycle in many states, which benefits from registration and insurance.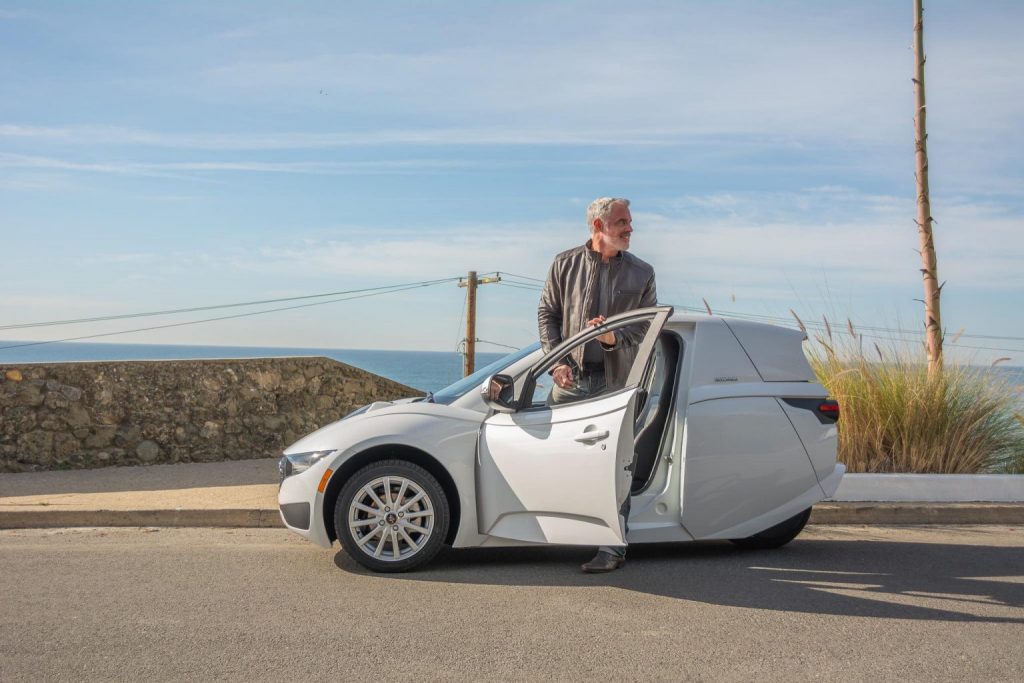 The characteristics of the Solo have changed slightly compared to the version presented in 2016. The car has increased the battery capacity and weight, although the range of 161 km has not changed. But the lithium-ion battery now holds 17.4 kWh (was 16.1). The curb weight is 787 kg (450 was declared five years ago).
The synchronous electric motor driving the rear wheel became weaker by 26 hp and 50 Newton meters (now 41 kW, 56 hp, 140 N • m). The maximum speed is practically the same, 129 km/h, but acceleration has suffered noticeably (now it is declared as "faster than 12 seconds" to 60 mph instead of the previous 8 seconds).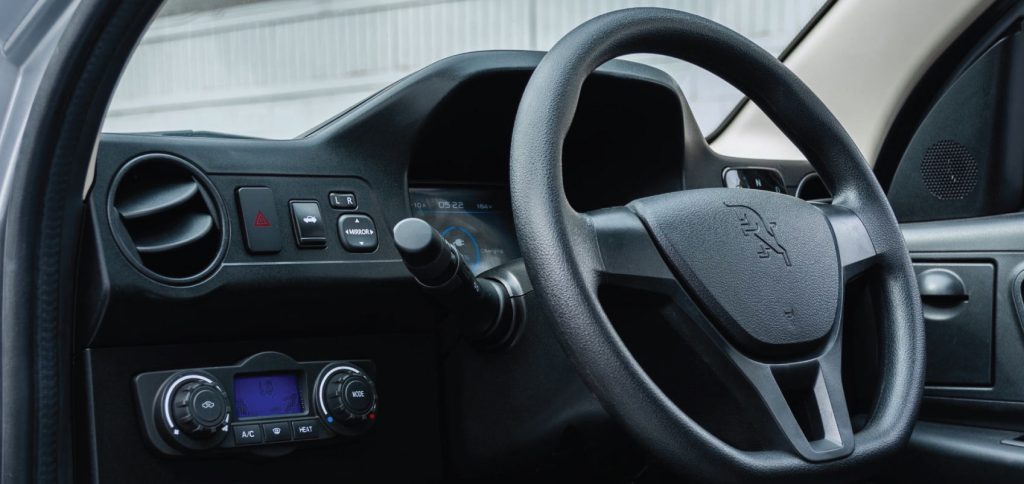 Solo length, width and height are equal to 3099, 1559 and 1346 mm. The wheelbase is 2044 mm, the ground clearance is 127 mm. Tires size: 135/70 R15 (front) and 215/40 R16 (rear). The trunk is 142 liters.
The Solo battery fills from zero to 85% in 2.5 hours from a 220V household outlet, and up to 96% in four hours. But a 120V network does a lot slower (up to 85% in 12.5 hours).
The serial version will get the updated interior and richer equipment: there are LED headlights instead of halogens, air conditioner and seat heating, a rear-view camera and heated mirrors, keyless entry, as well as a stabilization system. The base equipment of the car also includes an audio system with Bluetooth and USB interfaces.