Electrogenic's Easy-to-Install Kit Charges Classic MINIs Effortlessly, Though It May Hurt Your Wallet
Electrogenic, a UK-based company, has introduced a special conversion kit for classic Mini cars that turns the compact vehicles into electric cars. Although it comes with a high price tag, the kit has a lot to offer.
The kit includes a new subframe and electric drivetrain that replaces the original front subframe on any classic Mini. The EV package includes a 60 hp, 99 lb-ft (135 Nm) torque electric motor and a compact 20 kW battery pack. The motor and battery are connected to the new front subframe, and the kit comes with a Euro Type 2 charging port accessible through the replaced front grille.
The kit has a limited range of only 80 miles (129 km) due to the use of a 20 kWh battery pack. However, Electrogenic is currently working on an extended range option that will integrate an additional battery pack into the trunk.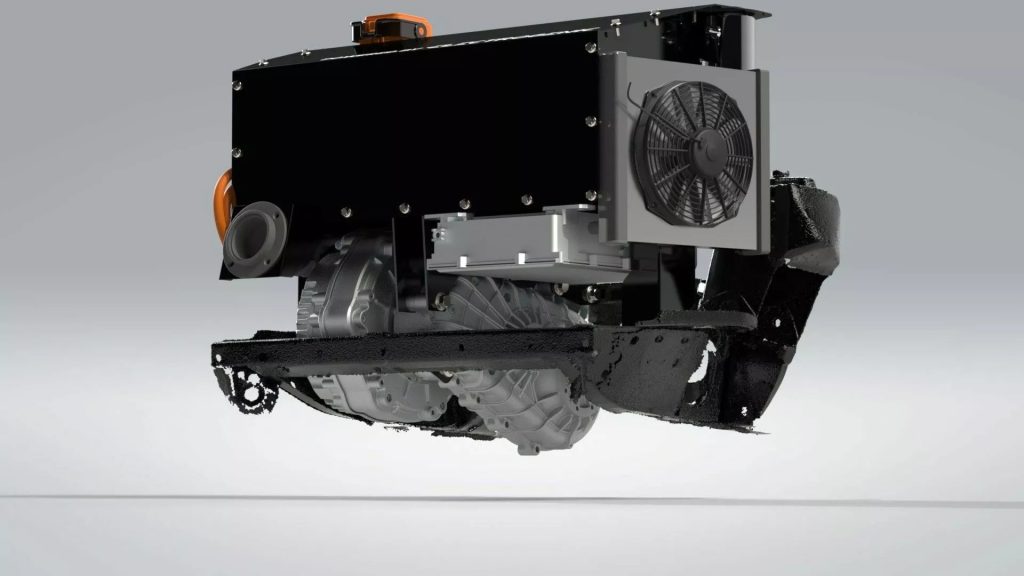 According to Electrogenic, installing the kit is a hassle-free process. For classic Mini owners, it simply involves removing the original engine and subframe before attaching the new subframe assembly and connecting the throttle and dash cables. In addition, the kit can be easily removed, making it a reversible modification should an owner wish to return to a traditional internal combustion engine for their Mini.
"We've converted a number of beautiful Minis over the years to electric drive, and have seen significant demand for a solution that's both easy to fit and budget-friendly," Electrogenic co-founder Steve Drummond said. "Our new drop-in kit meets those requirements perfectly; it's cost-effective and simple to install, yet still delivers superb electric performance, thanks to our latest-generation EV powertrain tech."
As for the price, the company plans to sell the car for £15,000 (which is almost $19,000 at current exchange rates). This is quite an expensive amount, as you may agree. In fact, in the UK you can find some excellent classic Mini models for less than £15,000.