Here it is the Wuling E230 — A New Electric Mini Car For China
ChinaCarNews has posted patent images of the new Wuling E230 electric car. According to our colleagues, the car will be a step above the popular Hongguang Mini EV. The debut is scheduled for the fourth quarter of this year.
From the outside it may seem that the car almost does not differ in size from the Mini EV, but this is not the case. Wuling E230 is longer, wider and higher. As for the exterior, the model has received a completely different design. More futuristic features, original headlights and unusual greenhouse distinguish the novelty from its little brother.
The Wuling E230 will be available in two versions: a long-wheelbase four-seat and its short-wheelbase two-seat version. The body in both cases is a three-door. It is possible to distinguish the versions by a large side window: only the four-seat version has it.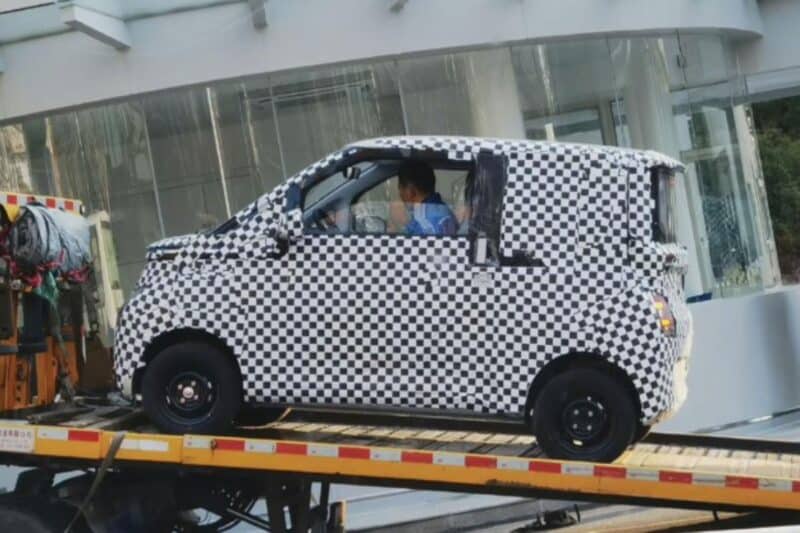 The interior can also be of two types – with an LCD dashboard or a single large touch screen, which combines both the dashboard and multimedia system. The air ducts are in separate wells, while on the Mini EV they are built into the dashboard.
Specifications have not been disclosed yet. The manufacturer offers a series of electric motors with an output from 27 to 45 horsepower for Hongguang Mini EV. Given the premium status of E230, we can assume that it will get the top units.