Inexpensive electric cars e.Go Mobile will be produced in Northern Macedonia
For the first time in the history there will be a car factory in Northern Macedonia. A plant for the production of compact electric cars e.GO Life is being built in the city of Tetovo. This is reported by the Macedonian agency MIA.
The electric car was created by the German startup e.Go Mobile and has been produced in Germany since 2019. However, the company cannot cope with the orders, and therefore it was decided to build an additional factory. In the Macedonian factory, 900 people will assemble the car.
The compact e.Go Life electric car is only 3.3 meters long, but it is a four-seater. It is available in versions with a range of up to 240 km. The base variant costs about 16 thousand euros. This car has angular design with round diode headlights. Along with the standard version, a more expensive version E.Go e.wave X is offered.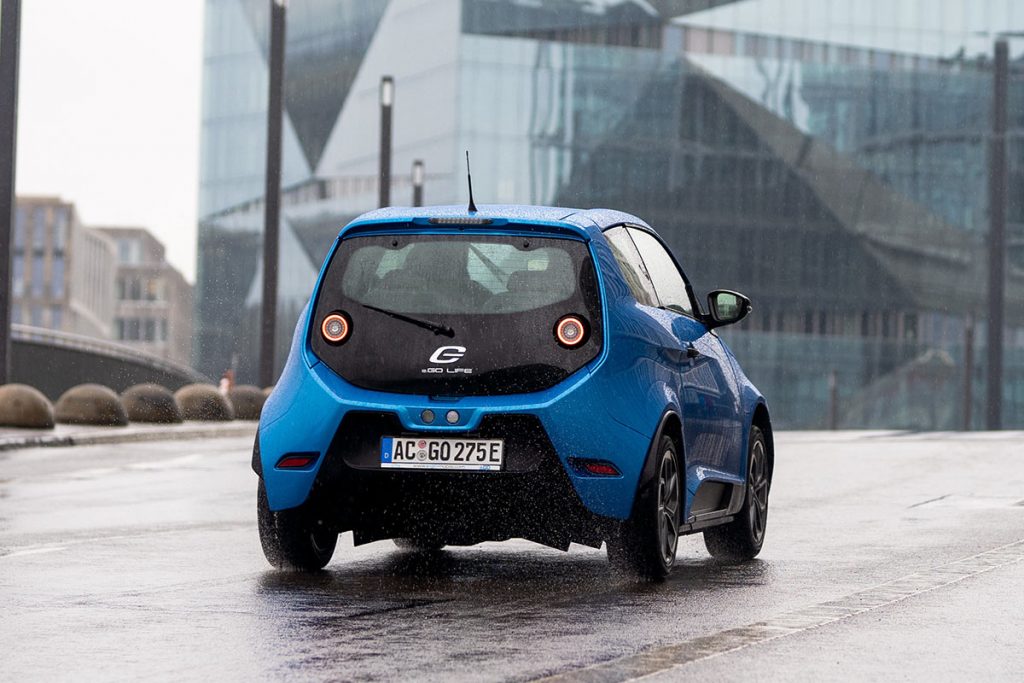 There is a small circular instrument panel in the cabin, and in the top version it is replaced by a large 23-inch display. Rear seats are designed for children, and if you fold them down, the trunk volume will increase from 300 to 1120 liters. The equipment of the e.Go Life is quite rich. The budget model received climate control, parktronic, heated seats, rain and light sensors.
The e.Go Life powertrain has been developed by Bosch specialists. There are 77 and 109 hp versions with a range of 125 to 240 km.