John DeLorean's Son Made a Three-Wheeled DMC-12 And Went On Trial
Briton Ty DeLorean, who calls himself the son of DMC-12 creator John DeLorean, wants to produce a replica of the famous car in a cheap three-wheeled shape. However, he does not own the rights to the DMC and DeLorean brands. So "heir" has already received a corresponding claim from the copyright holder.
The 3-wheeled DMC-12 is based on the Reliant Rialto produced in 1982-1998. The car is stylized to look like the original DeLorean. It has gull-wing doors and a fake stream condenser.
The engine is 850-cc 4-cylinder with a capacity of 40 hp, joined with a 4-speed manual transmission. Reliant Rialto could accelerate to 137 km/h. Ty DeLorean says a pure electric version of the car is also in development.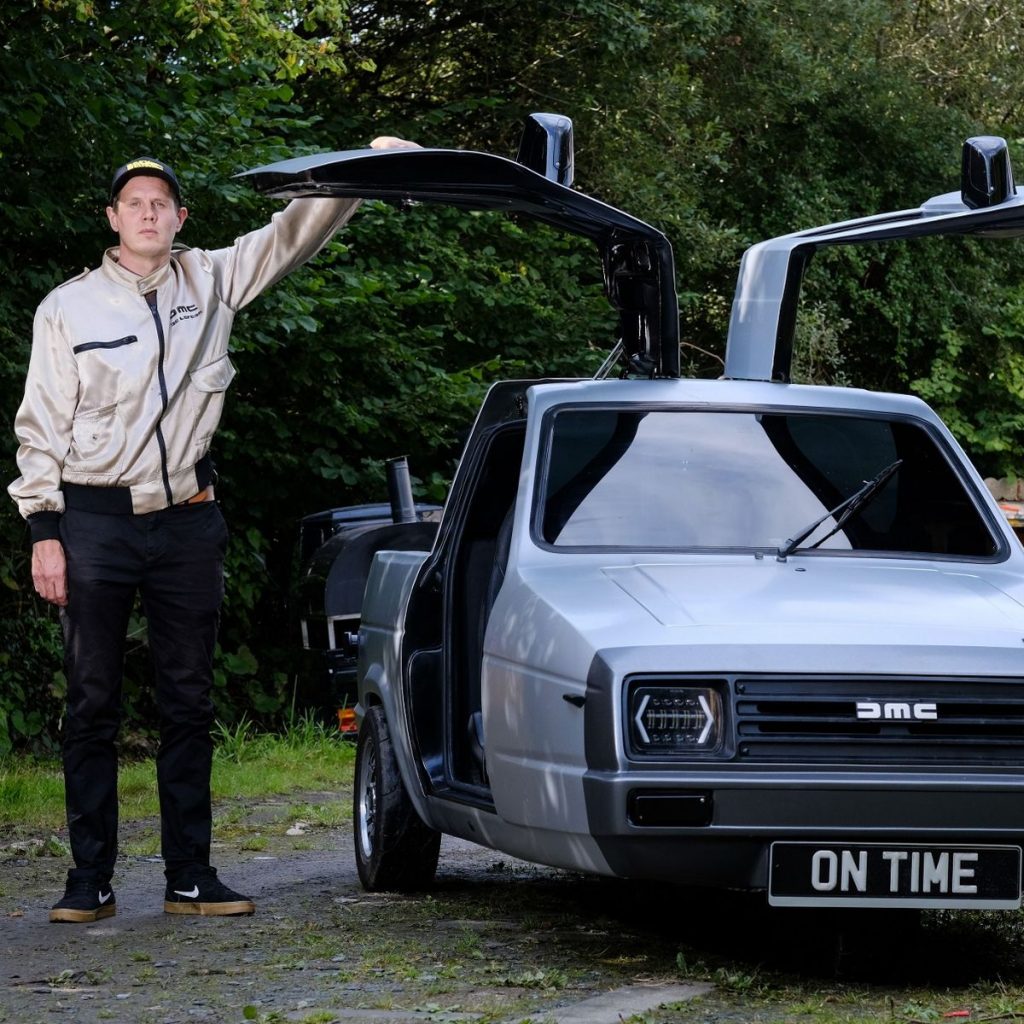 Its creator named the three-wheeled car DMC 1.21. This is a reference to the movie Back to the Future. Doc and Marty needed 1.21 gigawatts of power to trigger the time transition. The estimated price of the car is $25,000.
However, all rights to the DMC (DeLorean Motor Company) and DeLorean brands are owned not by the British Ty DeLorean, but by a company from Texas. She is rebuilding the DMC-12 cars, sells spare parts for them and is even thinking of introducing a completely new DeLorean. Lawyers have already sent a notice of violation of the law to Ty.