Look at the Soviet tuning of the SMZ S-3A microcar
In Soviet times everyone dreamed of a car, because not many could afford it. Some had money for a Moskvich, some for a Zaporozhets, and some got a motorized carriage, like the SMZ S-3A.
Motorized carriages were the cheapest vehicles that were given free of charge to disabled people and war heroes. It was not even about the comfort of moving in such cars, so the owners sometimes rebuilt their microcars themselves to make them a little more like ordinary cars.
You can see one of these heavily modified microcars in the pictures. Someone did a great job to make the SMZ S-3A bigger and more modern.
If the central part of the body remained practically unchanged, the front and rear underwent what today we would call "restyling". The rounded shapes of the original car gave way to a wider and more angular front end, with front fenders flowing into the grille.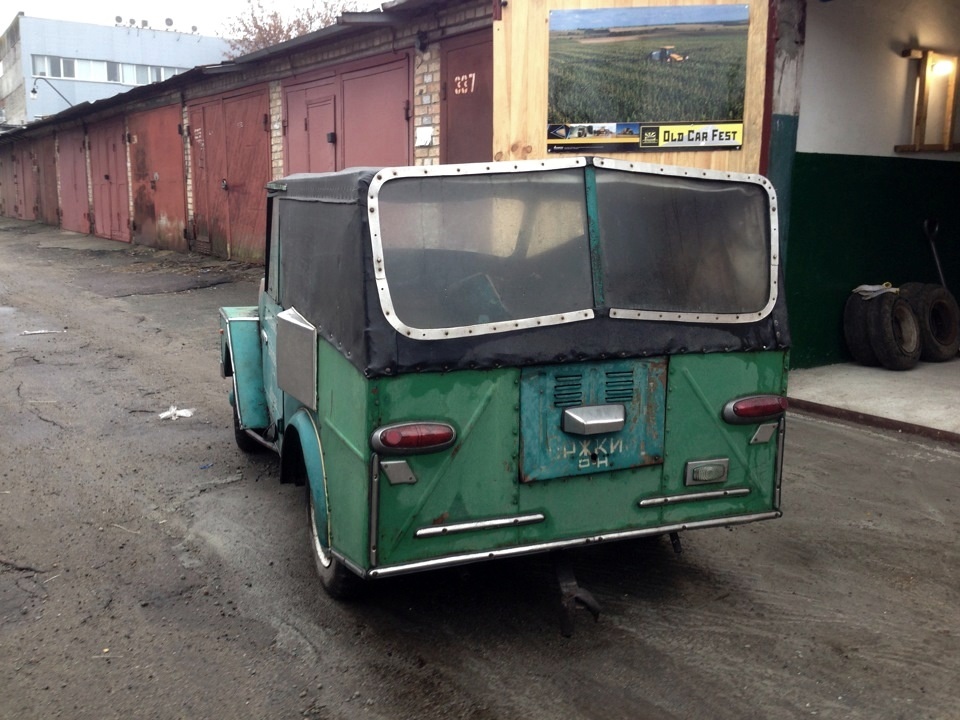 The rear overhang has been completely extended, increasing the size of the small trunk. Note how the new elements are made: the sheet metal has special stampings for reinforcement. Most likely everything was done by hand.
There are also some "decorations". For example, moldings in the rear, shiny side air vents, door handles from the Zhiguli car. Rear lights – from a Moskvich car. The huge plexiglass rear window with a shiny edge also looks unusual.
Even the dashboard has been redesigned and no longer looks like a flat strip of metal. Behind the steering wheel is a huge three-button switch: these were popular in Soviet apartments. Its purpose is unclear.