Microlino Has Changed Again On The Way To The Mass Production
The Swiss microcar project Microlino, according to the developers, is smoothly moving towards the serial production in 2021, despite the delays in the work of the company caused by the pandemic. And there are a couple of news. Firstly, a test "mule" was built for the final adjustment and refinement of the technical part – from a new independent suspension to electrics with electronics. Second, the model has been revised again. In particular, the interior has been improved.
The Swiss decided to replace the physical buttons on the front handrail with a tiny touchscreen with virtual buttons. Benefit: easier to change and add new features.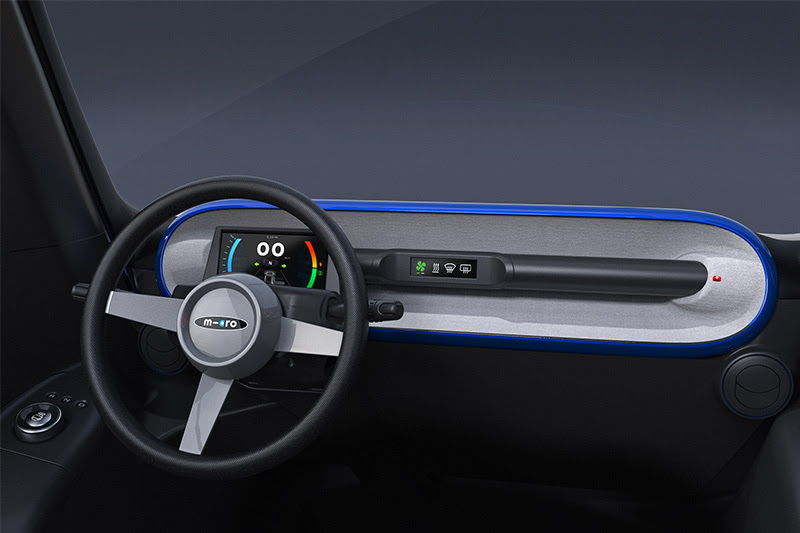 After a working prototype without a conventional body, the company will build five more prototypes with a more familiar look, lighting equipment, a folding roof and so on. The first of them will be released for testing in a few weeks.
The car with a front door in the style of Izetta should attract the public with its ease of parking and very low electricity consumption per kilometer. It is possible that something else will change as the project progresses to the series.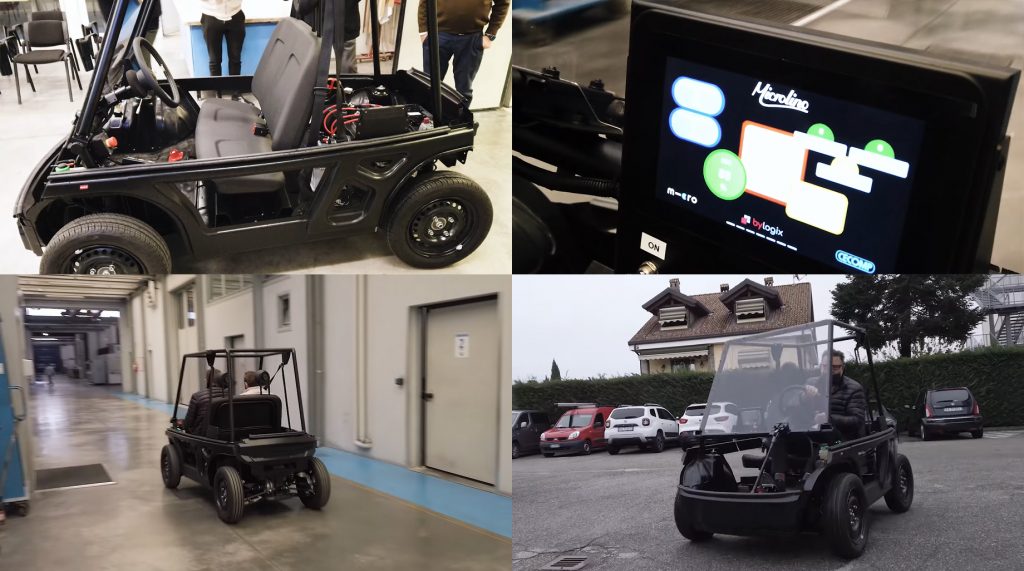 So far, the main parameters look like this: the nominal output of the electric motor is 15 hp and 100 N•m. Maximum speed – 90 km/h, acceleration up to 50 km/h in five seconds. Basic lithium battery (NMC type) – 8 kW•h (range is 125 km), optional – 14.4 kW•h (range is 200 km). The charging time for the base battery is four hours from a household outlet (at two kilowatts of power). The price of the initial version is 12,000 euros.
The Swiss are also delighted that Hans-Peter Kleebinder, former CEO of MINI Germany and Director of Marketing for Audi Germany, has joined the firm's advisory board. Kleebinder once introduced the Mini Clubman to the market, and now he will try to help with the release of the Microlino. Hans-Peter says the Microlino is love at first sight for him and draws parallels with the clever use of space in the first Mini of the fifties. The manager foreshadows a dramatic shift in mobility over the next ten years. According to him, it will become more diverse and joyful, emotions will gain more importance.