Rare 1962 Austin Mini Beach Car sold in the USA for crazy $230,000
The amazing thing: Mini without doors costs more than modern premium cars and other supercars! Apparently there is something in this.
Mini of the first generation is a simple and relatively affordable way to become the owner of a classic car of the 60s, if we talk about Europe, where an excellent copy can be purchased for something about 20,000 euros. The USA also has a sufficient number of offers for money acceptable for oldtimers. But there are, of course, crazy options with incredible price tags. A recent example: this Austin Mini Beach Car, recently sold at the Bring-A-Trailer in California for $230,000. The main reason is the rarity of the car and its perfect condition.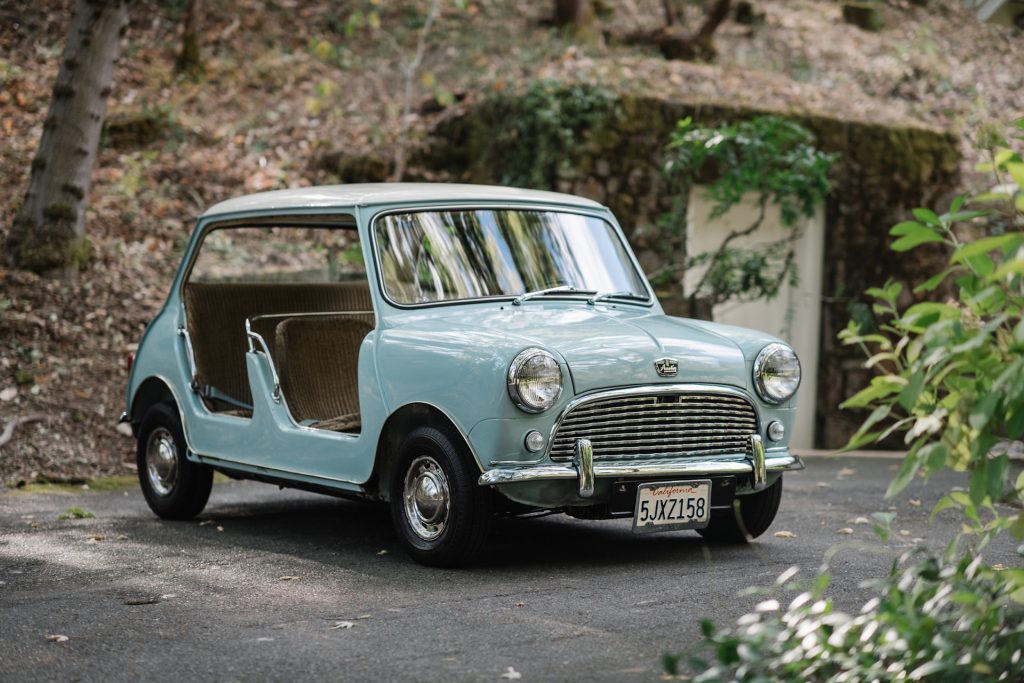 The car was born to celebrate the Mini debut in the North American market in the early 1960s. Austin built 15 Beach Cars without doors and equipped with wicker seats. 13 of them were sent to the United States mainly for use by dealerships in promotional events, and one copy even got into the garage of Queen Elizabeth II of Great Britain, as an addition to the Rolls-Royce…
The car is made in a beautiful gray-blue color. Under the hood, an engine with a capacity of 850 cc, while American engines could have a volume of almost 10 times more. The gearbox is a four-speed manual.
Initially, the car went to the general manager of the Austin representative office in Michigan and was constantly owned by his family. For 54 years of ownership, the family wound on the Mini only 3,000 miles (ca. 4,800 km) – a little less than nothing! These were mainly trips to exhibitions and auto shows. All this time the car was serviced in the most thorough way, it was loved and cherished.
The Mini document set contains a certificate of authenticity, confirming that we have the original and not a replica (there are fakes on the retro car market too!). Such artifacts significantly increase the attractiveness of the car among collectors. A car has replenished someone's collection, of course, no one will drag him to the beach!
Once again about the price. The same car was sold at Bonhams in Monterey in 2016 for $ 181,500. Rare cars are expensive!