Suzuki Alto Works by KC Technica is a great time attack kei-car
This year's Rev Speed Super Battle at Tsukuba Circuit was swarmed by a lot of affordable and tuned kei-cars. Today we want to show you one of them — Suzuki Alto Works of the latest generation. If you're a JDM fan you have to know words "Alto Works". This name will likely conjure up images of modified kei-cars with small wheels and slippery tires.
The new generation Suzuki Alto Works is a great kei-car with the R06A turbocharged engine which boasts four valves per cylinder (of which there are only three, of course) and variable valve timing on the intake cam.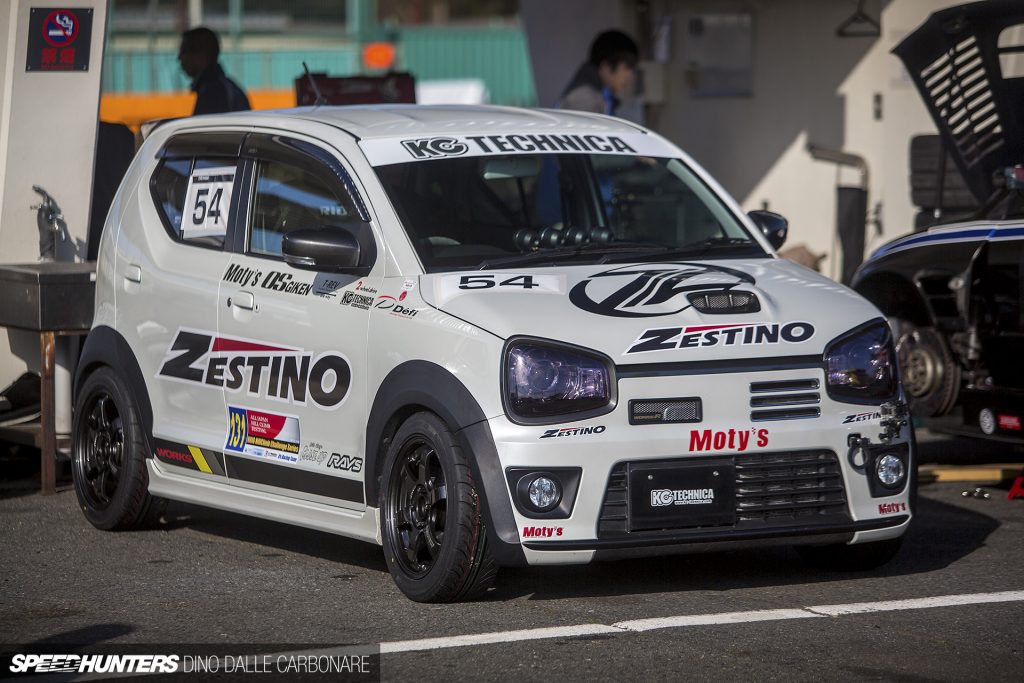 The microcar you see on your screens is made by KC Technica. The car got a lot of new details and looks awesome. The body has received KC Technica's own black fender flares and a set of 15-inch RAYS Volk Racing TE37 Sonic wheels running a nice, tight offset to boost the appearance and the handling.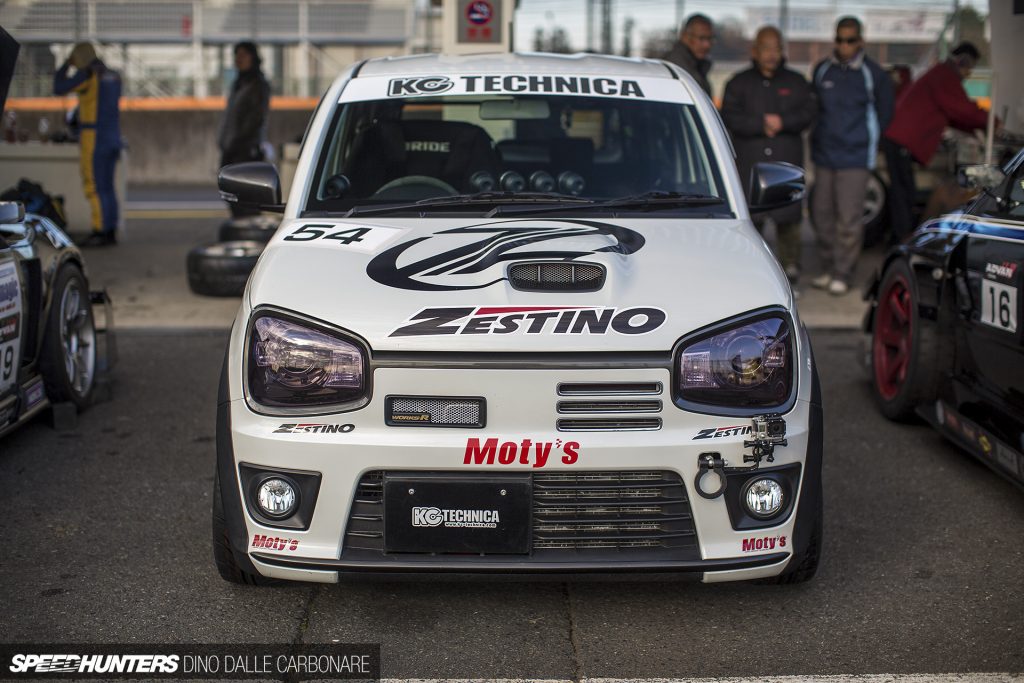 Everything is made for time attack in this Suzuki Alto Works by KC Technica. There are adjustable coilovers at each corner and modified front brakes (while the rear brakes are still standard drums!).
The wheels have affordable Zestino tires. If you think the affordable kei-car with drum rear brakes can not be fast on the track you're wrong. The best time lap shown by KC Technica Suzuki is 1:09.798. Perfect result.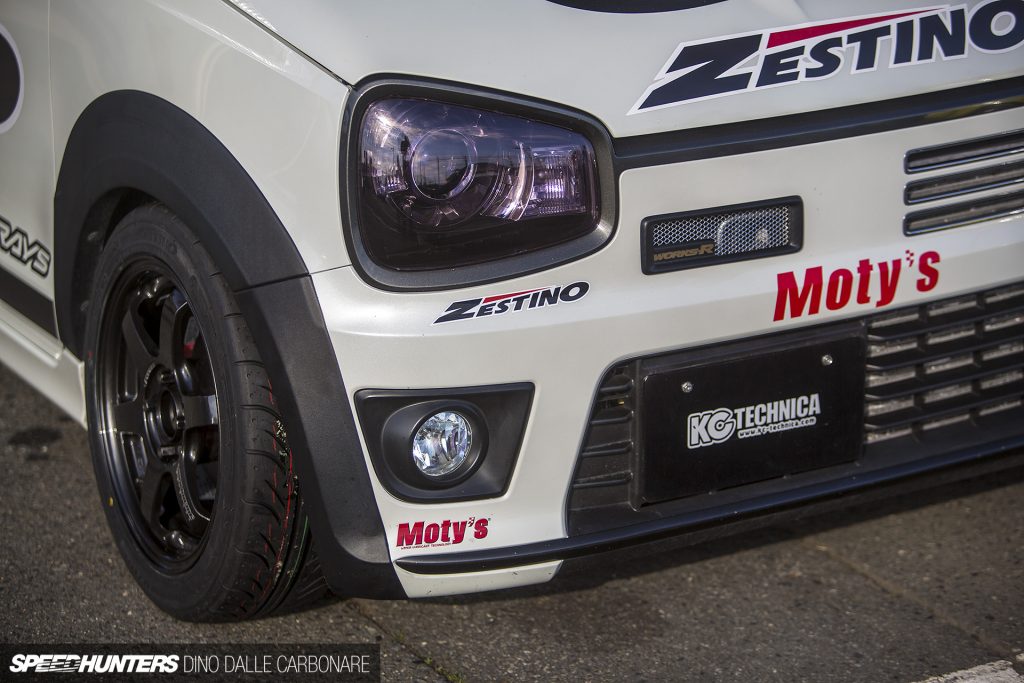 64 PS of the base engine (the limit for kei-cars in Japan) were increased almost twice thanks to a larger turbocharger, plus KC Technica intake and piping, and a more substantial top-mount intercooler.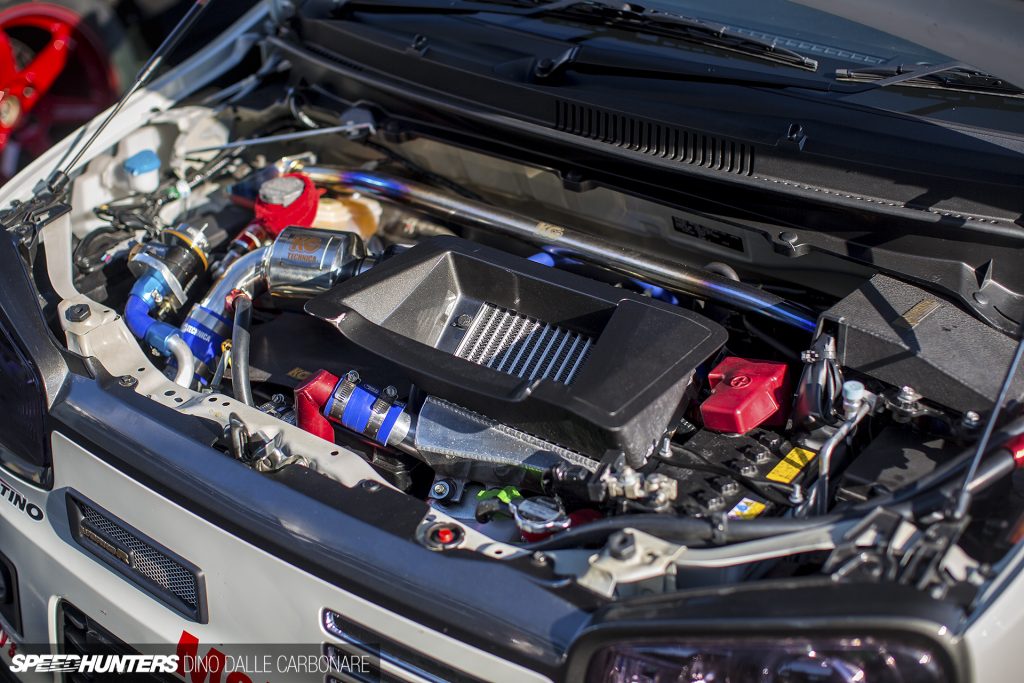 In the cabin the stock driver's seat has given way to a Bride bucket with other additions including a set of Defi gauges to keep an eye on the numbers and a KC Technica steering wheel.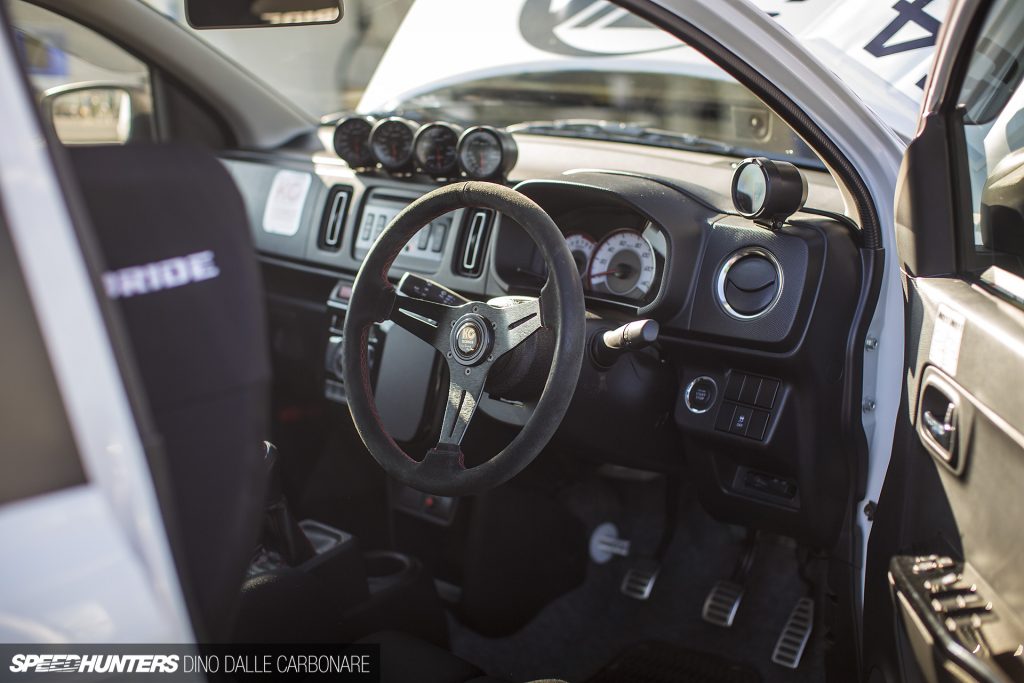 Suzuki Alto Works by KC Technica photos