The Durability of Chery Ant Electric Cars was Tested With a Tank
The Chery Ant electric mini hatchback became the subject of an unusual advertising campaign. A real Type 59 tank (the Chinese version of the Soviet T-54 tank) weighing 36 tons was installed on the roof of four electric cars.
In this way, Chery decided to demonstrate the strength of the electric car's body structure, which is made of 68.7% 6000-series aluminum alloy.
According to the manufacturer, the use of such material allowed to increase the rigidity of the structure by 20% while maintaining its light weight. It is claimed that the deformation of the hatchback bodies was so insignificant that the cars didn't even have jammed doors.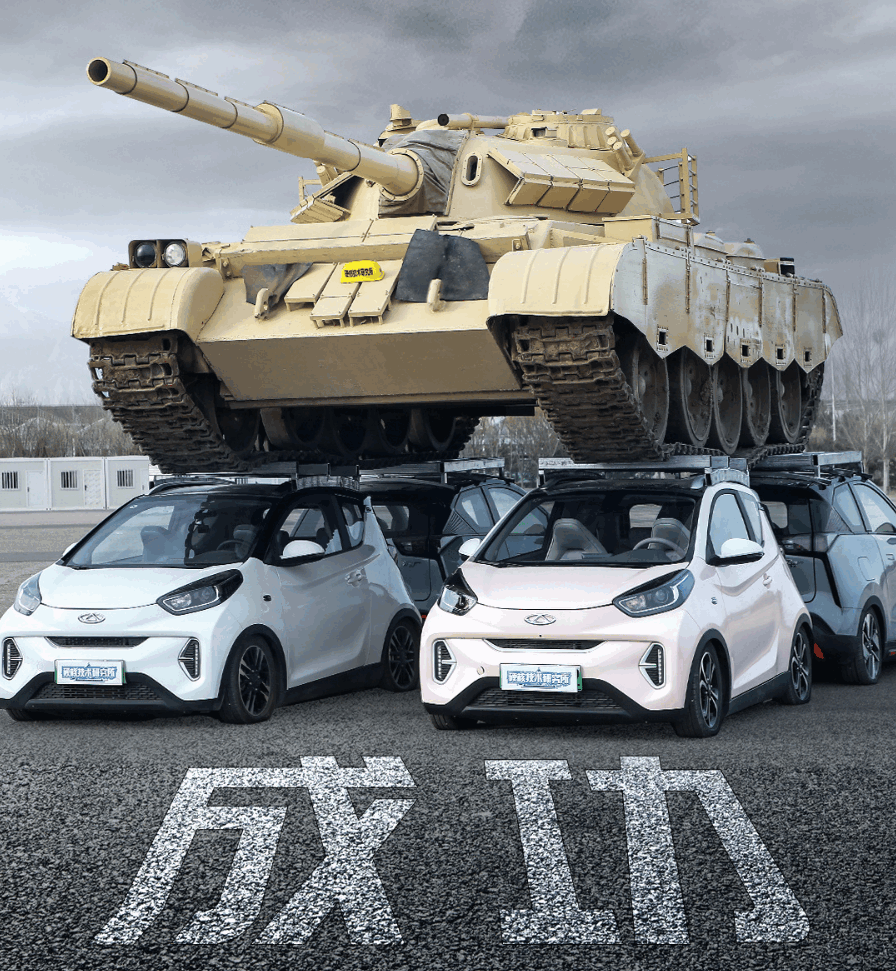 The Chery Ant is built on a new platform for intelligent cars. It is called LFS and is made of high-strength aluminum-magnesium alloy. The platform weighs only 94.4 kg, 40% less than a conventional car. With a wheelbase of 2.15 meters, the three-door, rear-drive hatchback is 3.2 meters long, 1.67 meters wide and 1.5 meters high.
The electric car uses a 41-horsepower electric motor and a 30.6 kWh or 38 kWh lithium-ion battery pack. It has a range of 236 to 320 km in the WLTP measured cycle. On the Chinese market, the Chery Ant costs between $8,710 and $12,200.