This is the only mid-engined Smart ForTwo with a 160 hp 1.8-liter engine
The original Smart does not seem to be the right choice for any driver, but it's not the usual ForTwo. The fact is that it was equipped with a 1.8-liter Rover K-Series engine with a power of 160bhp. Oh yeah.
You ask: how did they do it? The answer is: someone replaced the rear axle with a rear subframe from MG F. Therefore, unlike the original microcar, this Smart is technically a mid-engine, not a rear-engined car. The weight has grown from the factory figure of 730 kg, but this did not prevent the car from remaining extremely fast.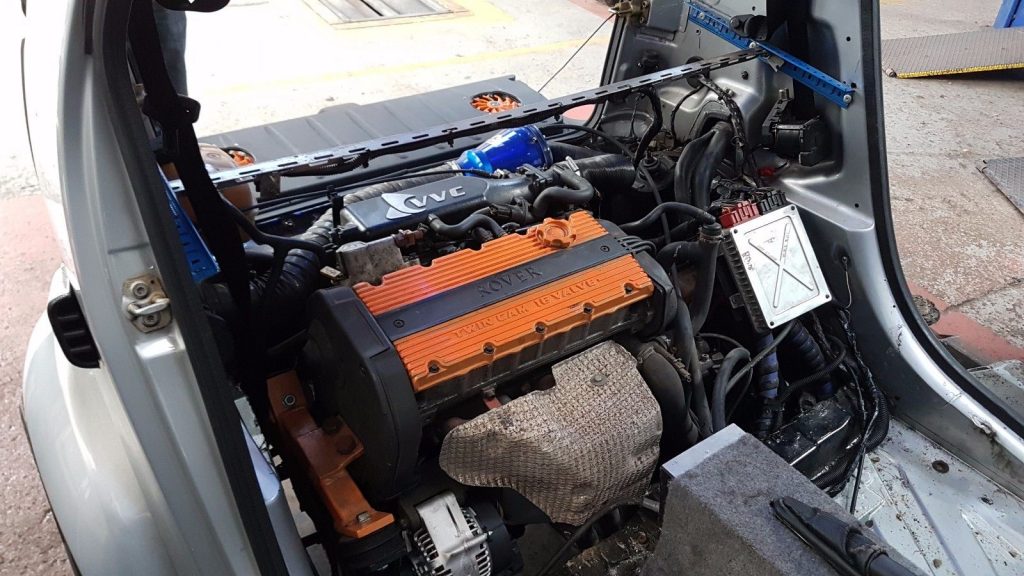 The front hubs were changed, which allowed the installation of MG F wheels and brakes. On the inside you'll find an MG F instrument binnacle too.
Finishing touch? Two huge fans take out heat from the engine compartment, which is a bit like what you find in the back of the gaming PC. In addition, there are not many clues as to what is hidden under the skin of this Smart.
Interested? It's being sold on eBay for £2995, and has a valid MOT until November.