Wuling Bingo Gets 410-km Range Version
On September 21, SGMW announced that a 410 km range version of the Wuling Bingo will be launched in China on September 25. SAIC-GM-Wuling, a joint venture between SAIC, General Motors and Wuling Motors, produces the Bingo, a four-seat electric hatchback.
The new version of the Bingo also includes three additional exterior color options: morning glow pink, light bay green and breeze blue.
Currently, the Wuling Bingo offers seven different models for sale, with prices ranging from 59,800 to 84,800 yuan (8,100 to 11,600 USD). The car is equipped with a single front-mounted motor, offering two electric motor power options of 30 kW/110 Nm and 50 kW/150 Nm, as well as two lithium iron phosphate battery options of 17.3 kWh and 31.9 kWh. The all-electric range is 333 km and 203 km, respectively, and the top speed is 100 km/h.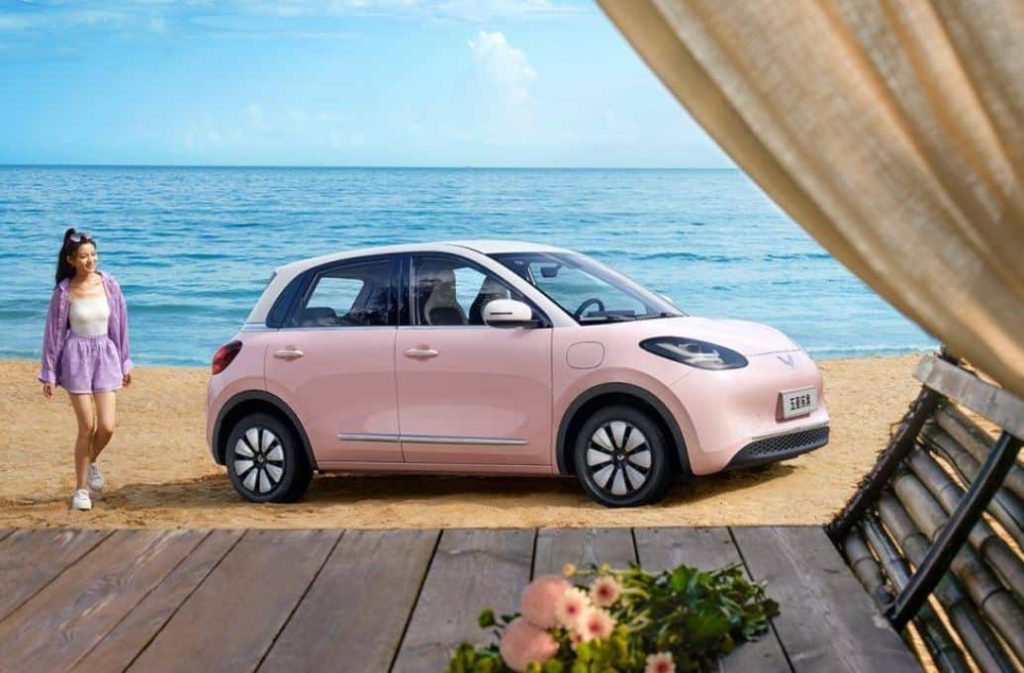 In addition, the current models of the Wuling Bingo support three charging modes: DC charging (except for the 203 km range models), AC charging and household outlets. DC fast charging takes only 35 minutes to reach 80% charge from 30%, while AC slow charging takes 9.5 hours to reach 100% charge from 20% for the 333km range models.
The appearance of the new version remains the same, maintaining its level of cuteness and roundness. Its dimensions are 3950/1708/1580mm with a wheelbase of 2560mm.
The new version retains its single engine with a maximum power of 50 kW and a peak torque of 150 Nm. Although battery details have not been disclosed, SGMW claims that the CLTC range has increased to 410 km. Fast charging now takes just 35 minutes to charge the battery from 30% to 80%. The top speed has also been increased to 130 km/h.