Wuling Hongguang Mini EV Electric City Car Halved in Price
China's SAIC-GM-Wuling Automobile has almost halved the price of the Wuling Hongguang Mini EV electric city car. Since recently, electric cars can be purchased in China for only $2,850, but without the battery pack. The battery pack is offered for lease for 5 years at $28.5 per month. The total lease of the unit will cost $1,710.
The total purchase price of the vehicle will be $4,560. That's $160 less than the $4,720 cost of the base version of the City Car. The more expensive version without the battery will cost $4,866, and battery rental will cost $80 per month. All five electric car packages can be purchased under the same scheme.
The Wuling Hongguang Mini EV is one of the most popular electric cars in the Chinese market. In 2021, in its first year of sales, it surpassed the Model 3 and Model Y. At that time, it managed to sell about 30 thousand cars per month.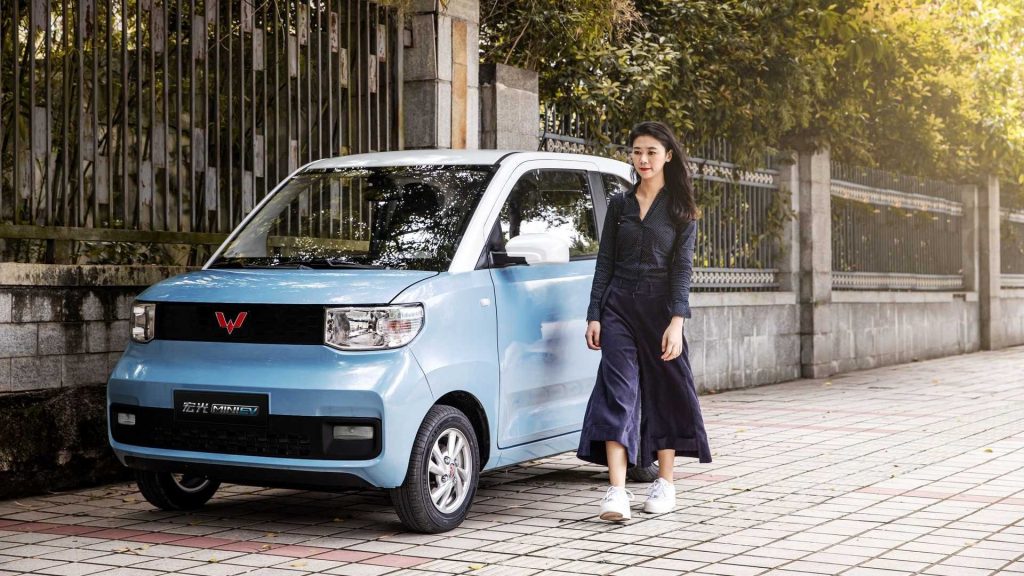 But over the years, competition in this segment has increased significantly, which could not but affect the sales of the model. For example, only 18,086 Mini EVs were sold in April. The company expects the new program to bring attention back to the model.
The Mini EV is a three-door, four-seat electric car with dimensions of 2920 x 1493 x 1621 mm and a wheelbase of 1940 mm. The car is equipped with a single electric motor with an output of 27 hp and 85 Nm. It has a rear-wheel drive. There is a choice of four batteries: two lithium iron phosphate (9.3 and 13.9 kWh) and two lithium nickel manganese cobalt oxide (9 and 13.8 kWh). Depending on the version, the range is 120 or 170 km. Prices range from $4,720 to $7,600.
The more expensive Gameboy version is slightly larger than the base version: 3061 x 1520 x 1659 mm with a wheelbase of 2010 mm. This Mini EV is equipped with a 41 hp (110 Nm) motor and a 17.3 or 26.5 kWh lithium iron phosphate battery. The smaller unit has a range of 200 km in the Chinese CLTC measurement cycle, while the larger unit has a range of 300 km. Prices range from $8030 to $10,480.