Wuling Nano EV Zootopia Will Help Promote Disney's Zootopia
The Wuling Nano EV two-seater electric car debuted at the Tianjin Auto Show. The model, conceived as one of the most affordable, is shown in the form of a limited edition Disney's Zootopia, dedicated to the main characters of Zootopia – the rabbit Judy and the fox Nick.
Buyers are offered a choice of two versions of the Nano EV – Judy Limited and Nick Limited. The company will produce only 5,000 copies, and the price is 59,800 yuan ($9,300). Nick and Judy are distinguished by nameplates depicting these characters, body paint and interior.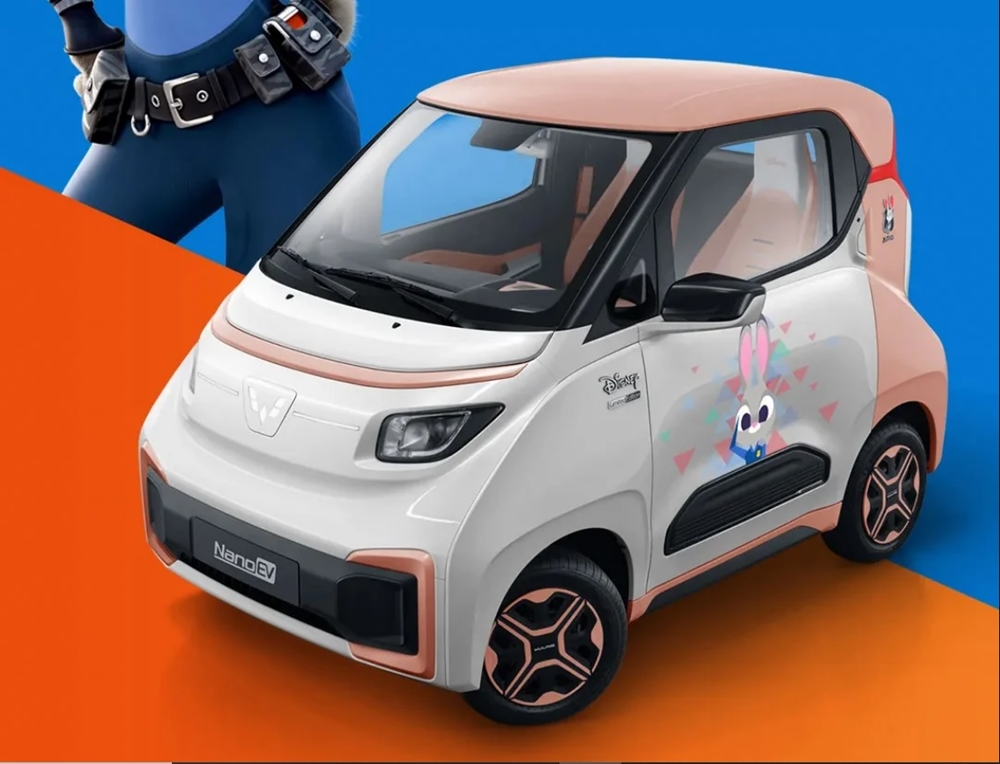 Disney logo embroidered on the headrests. The equipment includes a seven-inch digital instrument panel and radio with Bluetooth and a pair of USB ports, power mirrors and windows, keyless entry, air conditioning.
The Wooling Nano EV's synchronous electric motor develops 24 kW (32,6 hp), 85 Nm and powers the front wheels. The maximum speed is 100 km/h. A lithium-iron phosphate battery with a capacity of 28 kWh promises a power reserve of 305 km according to the Chinese measuring cycle (in fact, an analogue of NEDC). An optional 6.6 kW charger fills the battery in 4.5 hours.
The company will sell the Wuling Nano EV Disney's Zootopia through the Ling Club website at 100 copies per day and at certain times. The manufacturer also announced cooperation with the Chinese online video service Bilibili (Station B), which will provide entertainment content for Wooling's cars.
In turn, Wuling will release a new special series of the Nano EV city car, dedicated to Station B and addressed to young people. More special versions will appear in future.