The history of Spatz is so ephemeral that to get to it you have to do a bit of history.
The Brütsch 200 Spatz was an attractive 3-wheeled microcar. It was one of many creations by engineer and fiberglass body pioneer Egon Brütsch, who sold a manufacturing license for his design to the German company Alzmetall, owned by Harald Friedrich.
Harald Friedrich was not entirely satisfied with the mechanical solutions of the Brütsch 200 Spatz, especially the suspensions, and hired Tatra engineer Hans Ledwinka, even though he was already 77 years old. Ledwinka designed a new frame and suspension, and added a fourth wheel and hydraulic brakes to the vehicle. However, the original Fichtel & Sachs engine (the one from the Messerschmitt) was preserved. The Plexiglas windshield was replaced with a glass one.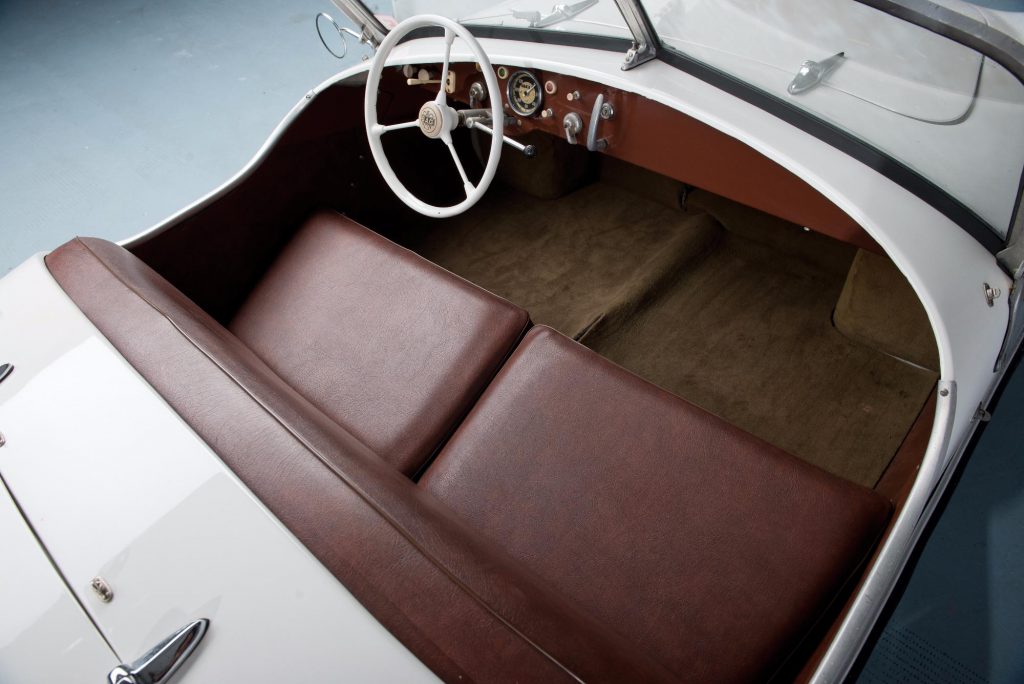 Harald Friedrich's new "Spatz Kabinenroller" was presented at the IAA in Frankfurt in 1955. Production started in Traunreuth, and the sales and after-sales office was temporarily run by the Victoria motorcycle factory  in Nurnberg, which added its logo to the of Spatz, and for this reason the cars produced at that time are known as Spatz-Victoria.
Harald Friedrich, finally established the BAW (Bayerische Autowerke GmbH) in 1956, popularly known as BAG, in the German town of Traunreut, and took over the manufacturing of Spatz roadsters with the 191cc Sachs engine (the one from the Messerschmitt). Cars produced in that period are known as "BAG-Spatz", even though only the "Spatz" logo appeared on the car.
To ensure payment of his manufacturing licences, Brütsch denounced the Spatz's design changes, but lost the lawsuit, nonetheless, in late 1956 and was forced to sue Brütsch over the rights of the car, Harald Friedrich ceded the rights to Victoria, who continued with the production under her own name.