The "B&B Specialty Company" was an American company, located in the town of Rossmoyne (Ohio). After the end of World War II, this company wanted to join the European trend for microcars.
Their first model, presented in 1946, was a three-wheeled vehicle (one wheel in front and two behind), called "Brogan" which took its name from its designer and builder, Frank Brogan, whose first project /product had been a beer dispenser.
The B&B Brogan Doodlebug was a vehicle evolved from a motorcycle, so it was a small convertible two-seater car. The three-wheeler, which had no doors and no top, measured 96 inches in length and had a 66-inch wheelbase. It was capable of making a complete turn within its own length. Buyers could choose between a rear-mounted, single-cylinder Briggs & Stratton engine or a twin-cylinder Onan air-cooled engine (10hp). It could reach a top speed of between 45 and 50 mph and travel nearly 70 miles on a gallon of gas.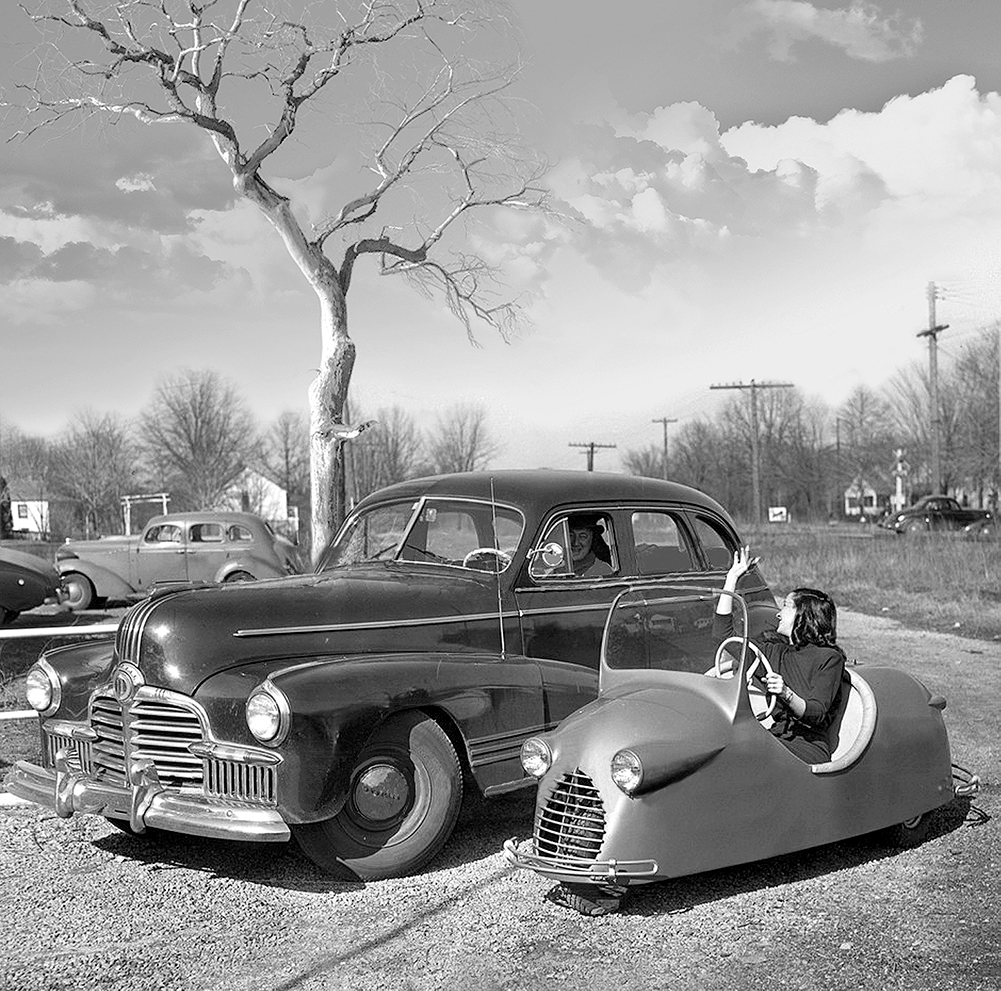 Brogan designed the Doodlebug with women in mind and made sure it was easy to operate and maintain. To simplify shifting, he installed a mercury-actuated system similar to a fluid drive, eliminating the clutch pedal. The hidden front tyre could be changed in a matter of minutes by lifting the radiator grille and unscrewing two bolts. The engine could be removed just as quickly by lifting the rear deck lid, unscrewing three bolts, disconnecting the fuel line and lifting the engine from its position next to the five-gallon fuel tank and battery.
Brogan manufactured 30 Doodlebugs with his own hands and sold them for $400 per unit. However, he later discovered that he had incurred a loss of $100 on each vehicle he produced. To streamline production and reduce costs, he needed $150,000, which he lacked. Consequently, he halted the sale of Doodlebugs.
Instead of designing a new chassis, he decided to use the same one for the three-wheeled Errand Boy delivery scooter, and then went on to design the four-wheeled Brogan Truck pick-up and delivery van.