De Carlo SL is a little known microcar even for car enthusiast from Argentina. The body design was a local development of Metalmecánica SACI. It based on the De Carlo 700, which was a licensed copy of BMW Luxus 700. The De Carlo SL came out in September 1964 at a price of m$n 450,000 and came to replace the De Carlo 700 which was discontinued.
Exterior design of the De Carlo SL was similar to the Simca 1000 and Renault 8. By those years in Europe square cars with boxed lines with sharp edges had become fashionable. Based on this stylistic concept Metalmechanic designs the De Carlo SL. The body of the De Carlo 700 was improved because thicker sheet metal is used for its construction.
The weight of the De Carlo SL increases by about 40 kilograms due to these modifications to its bodywork. Trunk capacity and rear engine access were improved. The wheelbase was the same as the De Carlo 700. The bonnet was reinforced compared to the 700 model.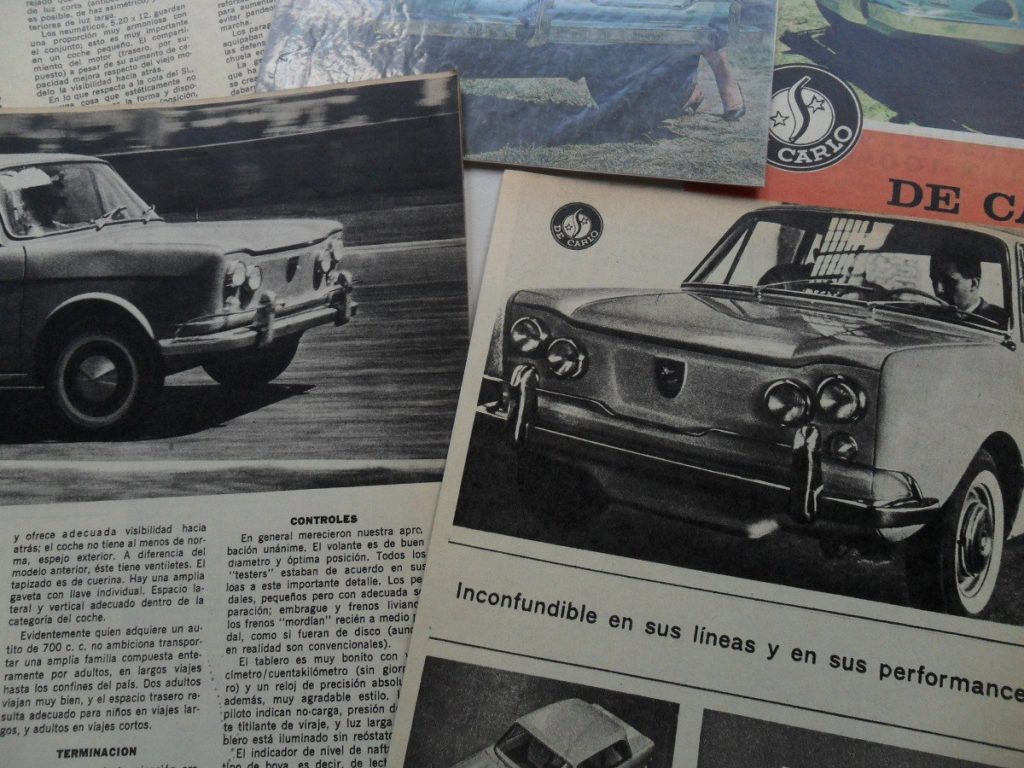 The headlights were double round located at different levels, this was repeated at the tail, where the tail lights were tilted. The bumpers featured plate fenders unlike the pipes that the De Carlo 700 brought.
The roof featured two ribs that gave greater structural rigidity. Visibility to the rear had also been improved comparing with the 700 model. The interior was practically the same, since the wheelbase was not changed.
The engine of the De Carlo SL was the same as the De Carlo 700. A BMW two-cylinder motorcycle-inspired engine with a cubic capacity of 697 cubic centimeters and power of 35 HP SAE at 5,200 revolutions per minute. The cylinder diameter of 78 millimeters and the piston stroke of 73 millimeters, which is said to be a super square engine.
This model did not have its copy in Germany and was only marketed in Argentina without great success.