The Elaris Pio 2-seater electric city car is a Chinese alternative to the Smart from Jiangsu Jintan Changdanghu. Previously known as the Zhidou D2, it has been renamed for the European market. The explanation is simple: in Europe, the start-up company Elaris GmbH, founded in 2020 in Grünstadt, Germany, is engaged in selling an electric car.
Since May 2021, the company has offered Europeans the DYO microcar (based on the Dorcen E20) and the Leo compact crossover (based on the Dorcen G60S). These were later joined by the Beo mid-size crossover based on the Skyworth EV6 and the microcar based on the Zhidou D2. It was later renamed the Elaris Pio.
The Elaris Pio is a three-door hatchback with a two-seater interior. The overall length of the electric vehicle is only 2810 mm. It has a compact body with a very sloping rear window. The front end features a wide grille with chromed horizontal slats. The front bumper also has a chromed decorative insert.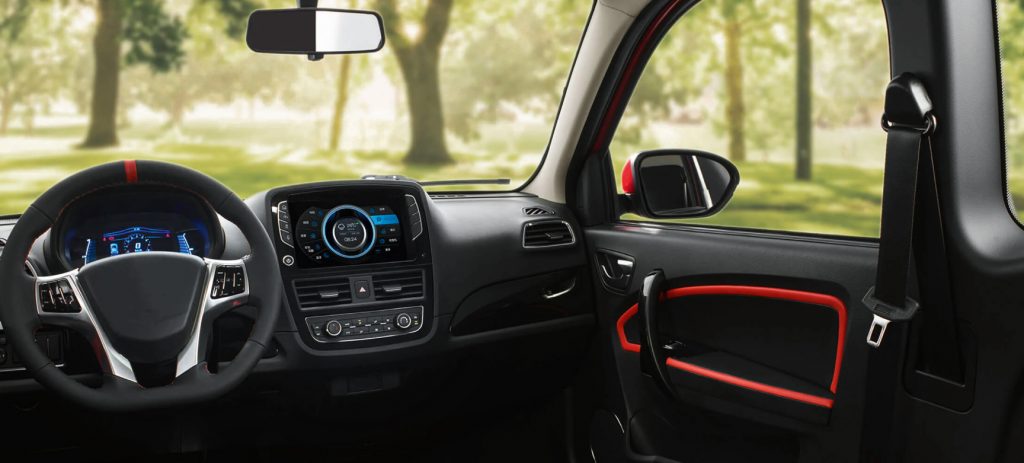 Inside, there is a leather-wrapped sports steering wheel, sports seats, a digital instrument panel, a multimedia system with a 7.8-inch touchscreen and air conditioning. The list of comfort features also includes mobile phone integration, app control, start button, front USB port and Bluetooth. Standard equipment includes LED daytime running lights, central locking, a rearview camera, rear parking sensors and 13-inch alloy wheels.
It is powered by a 49-horsepower electric motor and a 27 kWh traction battery. The range is 255 km. The top speed is 105 km/h.
The base price of the Pio in "standard" configuration is €21,900. However, on the online platform for the sale of new and used cars, Carwow, the hatchback is offered at a price of 15,469 euros. An electric car can also be leased for 2 years for a monthly fee of 78 euros. For legal entities, the subscription fee is 29 euros, or 696 euros for two years. This is on the condition that the mileage does not exceed 10,000 km per year. Any additional kilometres will be charged separately.