The elBlesk company from Klatovy (Czech Republic) now offers the Pony model, which at the current introductory price of CZK 369,970 ($16,800) offers an interesting design, modern interior and very decent equipment.
Measuring 3,060 mm in length, 1,480 mm in width and 1,585 mm in height, the car, which weighs only 600 kg without battery, is equipped with a 25 kW electric motor that gets it up to 100 km/h.
Power is provided by a 13.7 kW LiFePO4 battery, which promises a range of up to 170 kilometers and a long service life. Depending on the driving mode (Eco/Sport) and driving style, of course. The car is equipped with a type 2 charging connector and the battery can be recharged in about 5 to 6 hours from a standard 230 V socket.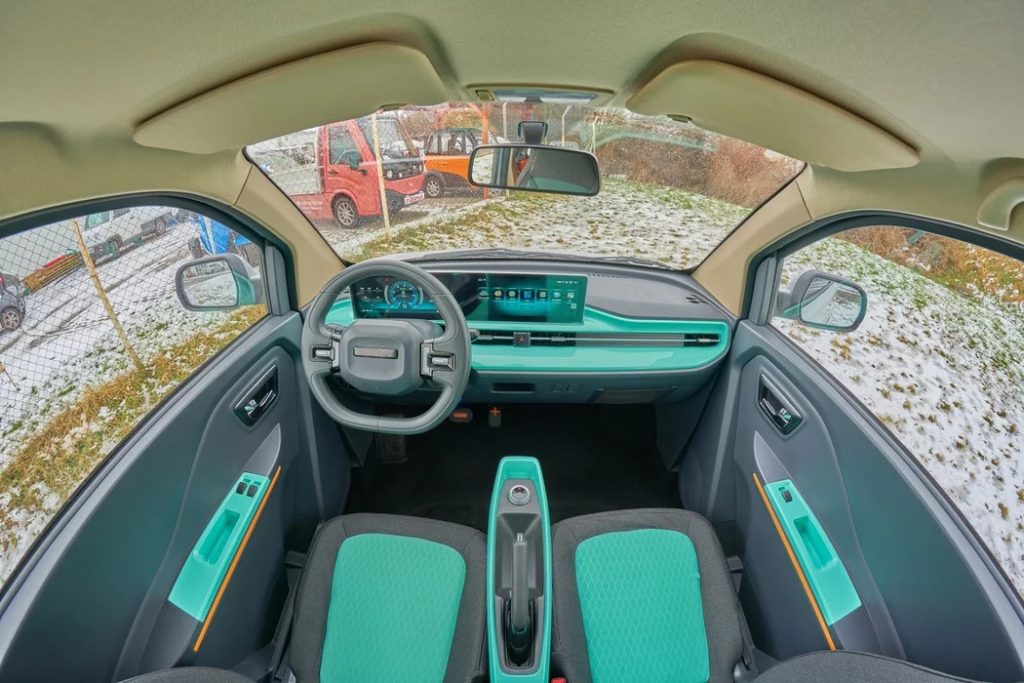 The compact dimensions make the car suitable for city driving, but the exterior also offers interesting modern features such as LED daytime running lights and LED turn signals. In addition, the car is equipped with a 360° camera system to make manoeuvring easier.
The modern-looking interior features a pair of 10.6-inch screens. One acts as a digital dashboard, while the other is a multimedia system with Android and iOS phone connectivity, video playback, YouTube support, and more. There are stylishly upholstered seats, a multifunction steering wheel, and a very spacious trunk.
Let us recall that the Klatovy company imports electric cars from China, but then thoroughly modifies them in its workshops, adds equipment and adapts them to European standards. In the case of the Pony model, the basis is the BAW S3 electric car.