The Fiat 500 is an icon. Both the original from the 60s and the revival from 2007 managed to win the soul of many, including non-petrolheads. The 'new' is still on the market and remains popular. Like every icon there are different versions of this and that also applies to the newcomer. Here is the new Fiat 500 Spiaggina.
On 4 July 1958, Fiat surprised customers with the 500 Spiaggina, of course based on the old 500. It was a minimalistic car, without roof or doors, which was mainly intended for cruising from beach to beach.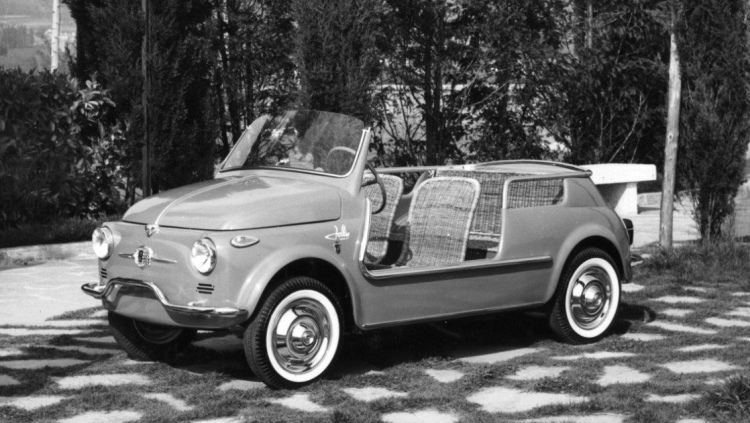 If you have already done the math in your head, you know that July 4, 1958, is exactly 60 years ago today. That's why Garage Italia Customs has a special job. The Fiat 500 Spiaggina '58, that's what Lapo Elkann's shop calls him.
The Spiaggina revival is a mischievous cart. Retro-style chrome wheels, a baby blue with white lacquer that continues in the interior and of course no roof and windshield. As with the original, the emphasis is on the simplicity of the whole. That worked out fine.
Even though the thing is completely in Lapo style, the 500 can have it and thanks to the background story it gets away with it. Unfortunately, it concerns a one-off and is therefore not very accessible. And probably also expensive. Fortunately, Fiat today also comes with a special: their own 500 Spiaggina. Also baby blue with white, also nice chrome retro rims, but based on the Fiat 500C. Advantages: this makes it extra useful and cheaper. But the creation of Lapo comes closer to the original.
Fiat 500 Spiaggina photos