Fiat 500e Tender2 by Castagna Milano
Italian bodybuilder Castagna Milano has unveiled a new generation of its Tender2 model, based on the electric Fiat 500e. The roof and doors have been removed from the electric city car, and the interior has been given some wood. The car also received wheel arch extensions.
The Milan-based company launched the original Tender2 in 2008, based on the 500 with a combustion engine. The car's designers took their cue from the stylish Fiat 500 Jolly, produced by Ghia between 1958 and 1972. The new version was unveiled at the Mandarin Hotel on Lake Como in Italy.
The highlight of the electric car is the absence of doors, roof and roof racks. Aluminium inserts at the top of the windscreen hint at the possibility of a tarpaulin roof, which will come in handy under the scorching sun. 17-inch Diamond Cut alloy wheels are transferred from the flagship La Prima 500e to this unusual cabriolet.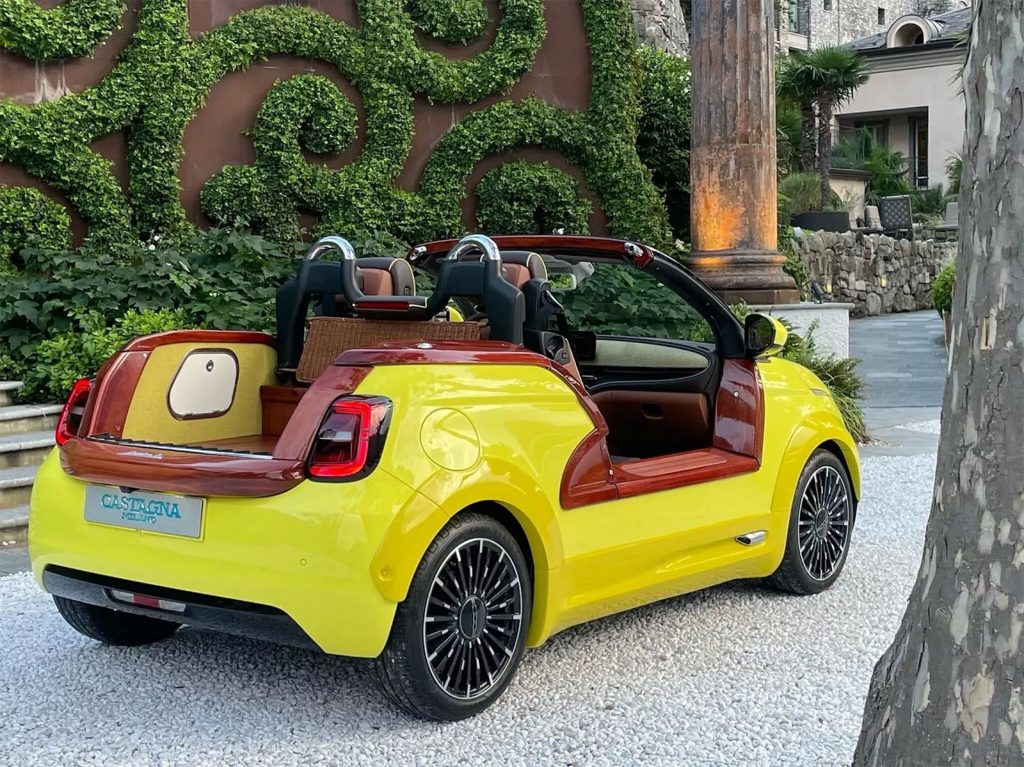 Castagna Milano engineers have removed the rear seat to create a spacious load area. The front seats have been replaced by new BMW seats with integrated seat belts.
It is known that the electric transmission of the Fiat 500e remains standard. The model is equipped with an electric motor with a capacity of 117 hp and a 42 kWh battery that provides a range of about 320 km.
Castagna Milano has not yet announced the price of the Tender2, but such a conversion is certainly not cheap. The production run of this new model is also a secret.