Freze Froggy EV Beachstar
Dartz has shown a new version of their last year's Nikrob project. The Freze Froggy EV Beachstar is still based on the Chinese Wuling Hongguang Mini EV, but it has a completely original body. The company claims that it is a tribute to two models from the 1990s – the original Dartz Froggy based on the VW Beetle and the unique off-road roadster Mercedes Millennium.
The 1993 Dartz Froggy was the first car built by the company's founder Leonard Yankelovich. The unusual off-roader was developed in the late 1990s at the request of businessman and traveler Jim Rogers, who later became an investor of Dartz.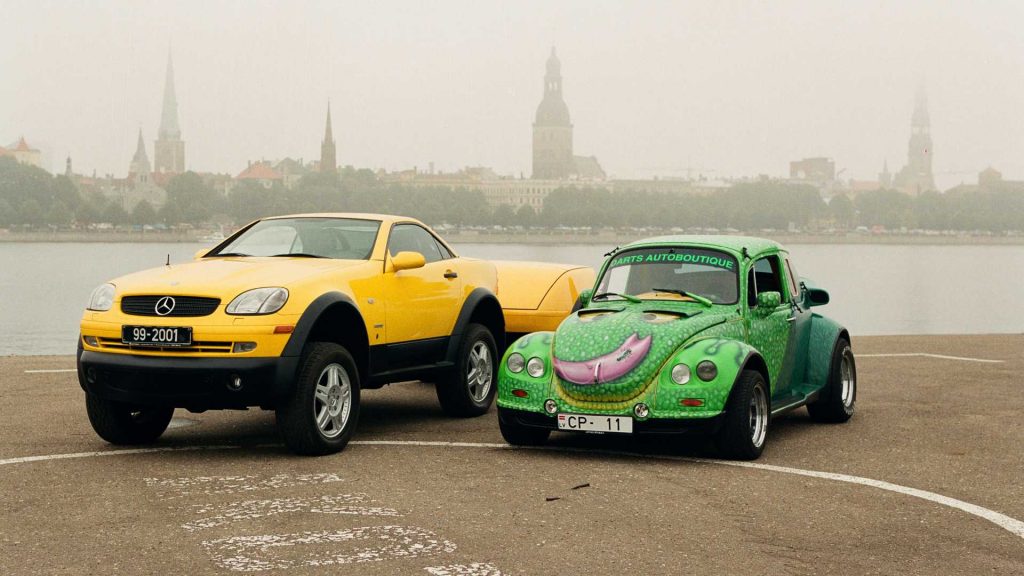 The company does not go into details about the Freze Froggy EV Beachstar. You can see in the pictures the extremely unusual angular design of the micro roadster body with a large spoiler integrated into the trunk lid. In general, the exterior of Froggy is made in the corporate style of Dartz. In addition, the electric car has a low-sloping windshield.
Froggy will get 13.8-kilowatt battery of Hongguang Mini EV, which should provide cruising range of 305 kilometers. The engine technical date has not yet been announced.
Dartz expects the Froggy EV Beachstar project will mostly appeal to corporate customers – hotel chains, car sharing services or rental companies. The company plans to sell the roadster for 19,999 euros.