The American company GEM has launched a new range of compact electric vehicles in the low-speed four-wheel vehicle (LSV) category, with a maximum speed of 40 km/h (25 mph). In the USA, they are approved for public roads with a speed limit of up to 56 km/h.
The 2024 range includes four models with different body styles and numbers of seats: e2, e4, e6 and eL XD. Externally, they look like a cross between a golf cart and a microcar. They differ from their predecessors in a number of design features.
In particular, the electrical system has been completely redesigned with more than 30 improvements. These include a new instrument panel, gearbox, single-pedal control, tyres and brakes. Compared to the 2023 models, the turning radius has been reduced by 17%, improving manoeuvrability in narrow city streets.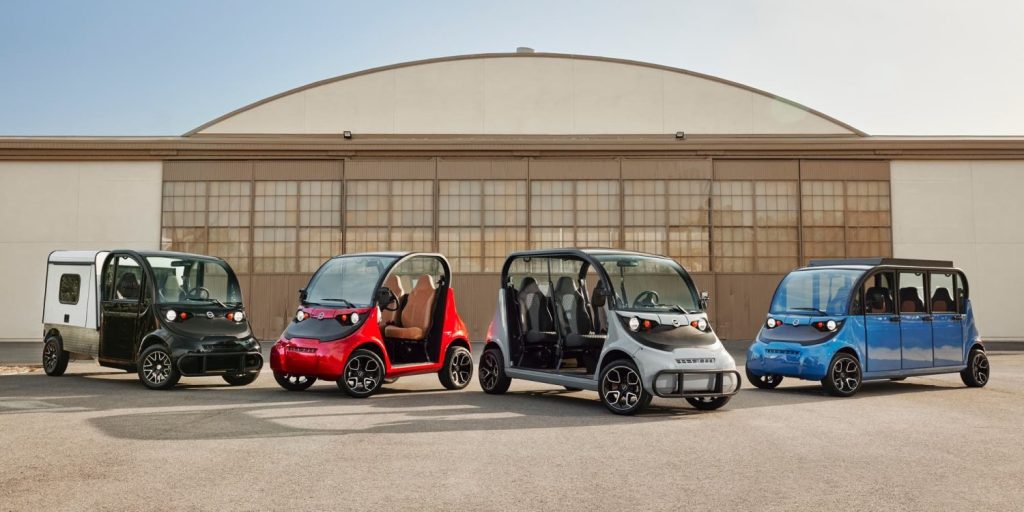 The LSV 2024 series is equipped with an improved AGM battery. The kit includes two blocks that provide an extended range of 8 km on average. Support for fast charging and a 7-year warranty are also promised. Pack capacities – 7.2 and 14.4 kWh.
With a larger battery, the range is said to be 180 km. 1 kW on-board charger compatible with public charging points. A solar panel can be installed as an option. This increases the range between charges by 40%. Battery level information is displayed on the dashboard screen.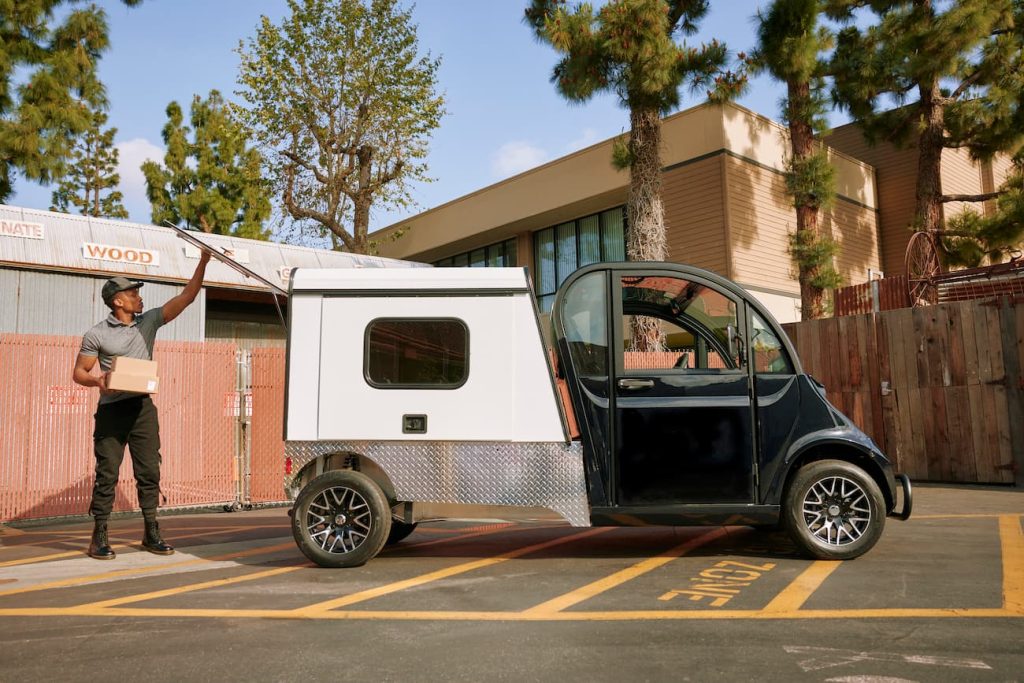 City cars come standard with a new instrument panel, display sensor, hazard warning lights, FNR motion switch, turn signals, brake lights, reversing camera and windscreen wipers. Automatic daytime running lights are available as an option.
There are seven glossy colours to choose from, including two new ones – Arctic Frost and Tidal Blue. The 2024 models also differ in the design of the logos and the front fascia. In the interior – new seats with improved lateral support. The list of options includes a door, hatches and a roof rack.
A two-seat GEM e2 starts at $15,240, a four-seat GEM e4 at $17,490 and a six-seat e6 at $21,240. An eL XD minibus will cost a minimum of $18,740.