British startup Helixx Industries Ltd has unveiled a working prototype of an electric van with a very low cost of production and ownership, it should hit the market next year.
Helixx was founded by British entrepreneur Steve Pegg, who wants to become a global player in the very promising segment of light urban commercial electric vehicles and has developed a whole ecosystem for its future products – a family of subcompact electric vehicles consisting of the Cargo van, Truck, Ride taxi and its open version Tuk.
Today the operating prototype of the basic Helixx Cargo van is presented, while the other versions still exist only in the form of computer renderings. Overall length of the van – 3.2 m, width – 1.5 m, cargo capacity – 2100 liters, width of the luggage door aperture – 110 cm, useful length of the cargo compartment – 140 cm, load capacity – 500 kg.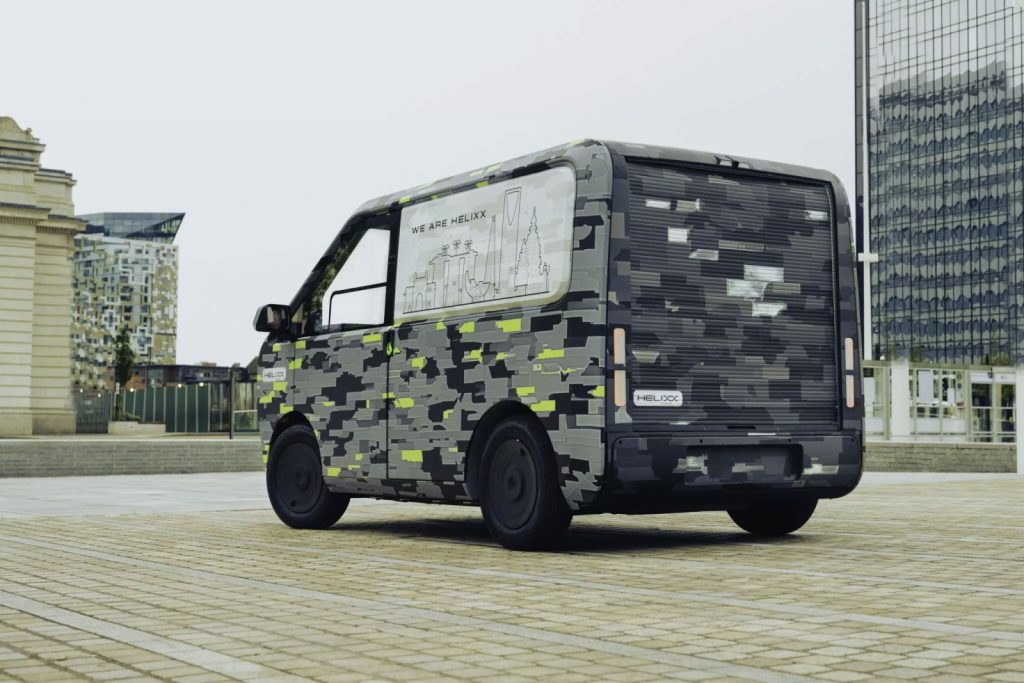 The body of the Helixx Cargo consists of just five structural modules held together with snaps and glue, the exterior panels are made of recycled plastic, and the chassis is aluminum. The Helixx Cargo doesn't require welding and paint shops, with most parts being 3D printed in modular microfactories called Helixx Mobility Hubs. The company claims it can build one such turnkey factory in just 180 days – from site selection to finished vans coming out of the gate.
The concept of such microfactories is not new, one of its adherents is, for example, another British startup – Arrival, but it stalled due to lack of funding, while Helixx plans to start production of its vans next year.
The pilot batch will be made in the UK, mass production will be deployed in one of the countries of Southeast Asia, then India, the Middle East, Africa and Latin America are in the plans – the open version of the Tuk taximotor is aimed at countries with warm climates.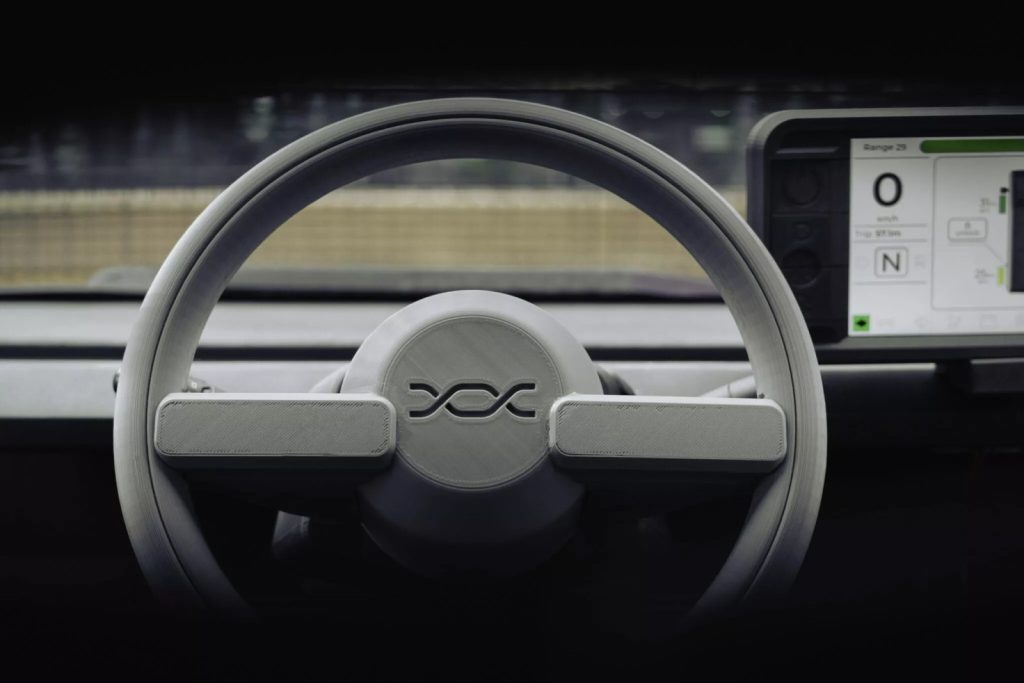 Helixx has yet to reveal anything about its van's powertrain and battery, but promises a $0.25 per hour cost of ownership for those who take the vehicle on a subscription basis. The driver in the Helixx Cargo sits in the center, which means the vehicle is not adaptable for right- or left-hand drive countries.
Interior design in the Helixx Cargo is absent as such, it is not even clear whether there is a heater or at least a fan blower. There is only a single multifunctional touch screen on the empty, box-like front panel.
Siemens is responsible for the electronic stuffing of Helixx Cargo – it is primarily about the fleet and logistics management system, without which it makes no sense to enter the LCV market today.