The "Ant" is a wheel-known three-wheeled scooter with a cargo body from in the USSR. But there was another vehicle with this name — a unique homemade amphibious car created in 1975 by Grigory Shkarupa from Ukraine. He was a self-taught designer and worked as an electrician at one of the enterprises in the city of Izium, Ukraine.
At the rear, there was a 26-horsepower boxer engine from the K-750 motorcycle, which not only powered the rear wheels, but also a propeller for moving on water. The engine was connected with two gearboxes from different Soviet motorcycles.
It did not have a roof or doors: the amphibian could be covered with a homemade awning from bad weather, which, when folded, lay in the rear of the body.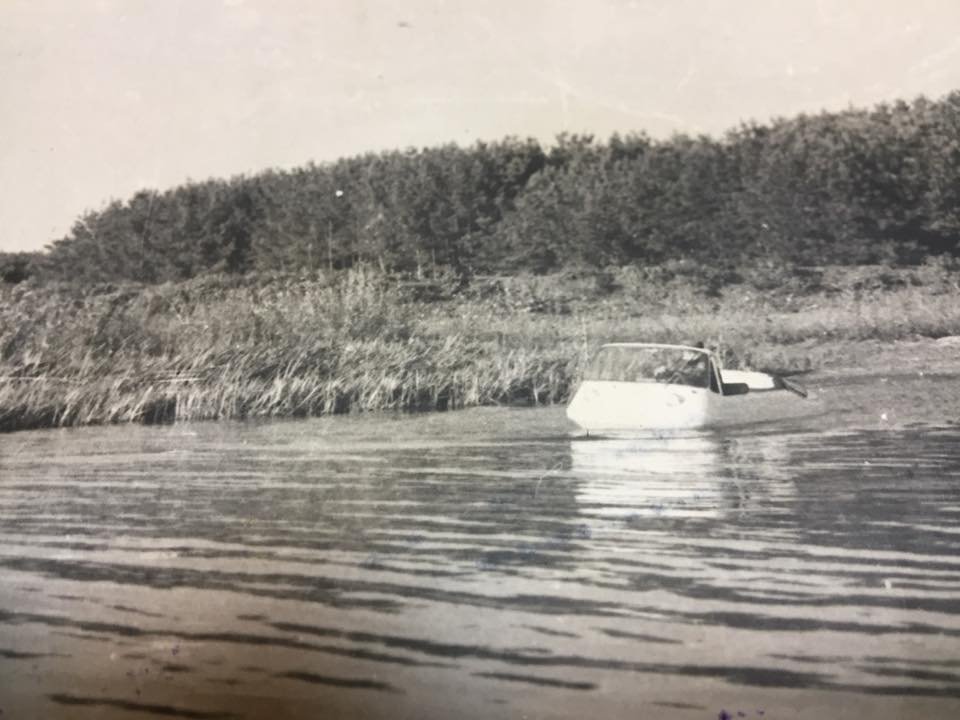 The body frame was assembled from 45-mm steel pipes, the sides are made of plywood, and the front part is made of sheet steel. A 3-wheel invalid car S3-D became the donor of the suspension elements.
With its own weight of 600 kg, the four-seater car could reach 60 km/h on a highway and 15 km/h on water. For many years, the amphibious vehicle was operated by its creator for fishing and hunting trips, and at any time of the year.
Currently, an unusual homemade product is a part of the technical museum "Time Machine" in Ukraine. He was transferred to the museum by the heirs of the talented designer Grigory Shkarupa.