The Jiangbei JJ720 was produced by the State Operated Jiangbei Machinery Works located in Jilin City, Jilin Province. This factory operated under the China Beifang Industrial Group (China North Industries), a vast military complex.
During 1986, the factory undertook two simultaneous projects: the Jiangbei JJ710, a replica of the Polski-Fiat 126P, and the JJ720, a reproduction of the Subaru Rex/Jumbo.
The JJ720 was designed in early 1986 and unveiled at the Civilian Weapon Industry Technology Fair in July of that year. A modest production rate of fifty to one hundred and fifty vehicles per year was maintained. Concrete statistics are available for the years 1988 and 1991, with 30 and 128 cars produced respectively.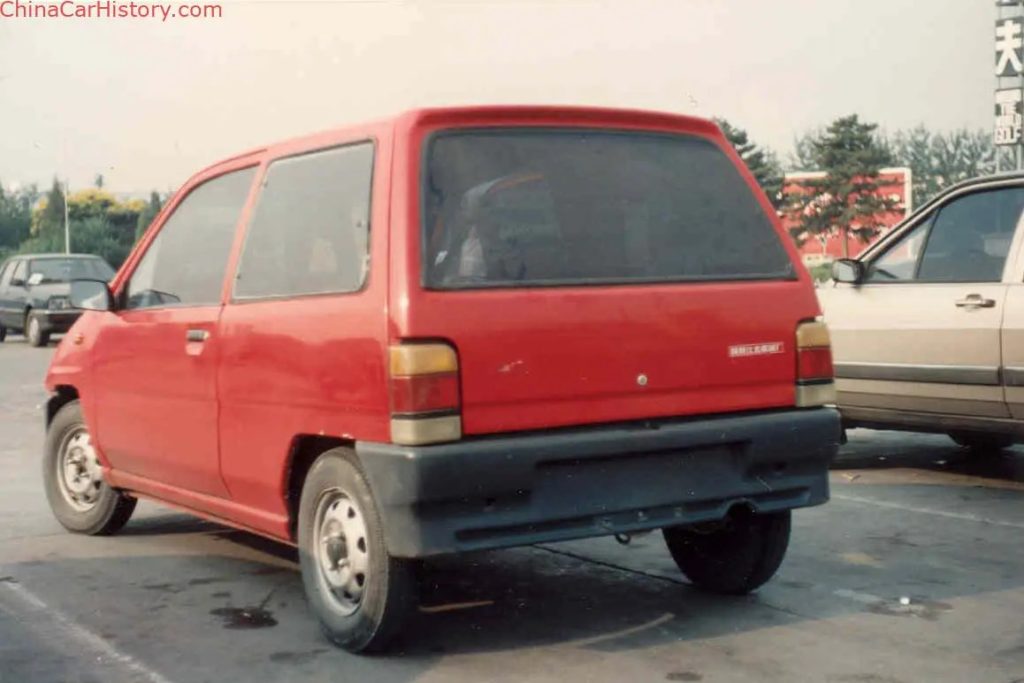 The car was marketed under various nicknames, including Jiangbei (representing the northern region of a river), Shenjian (meaning magical arrow), and Meilu (symbolizing beautiful dew).
The car was later renamed the JJ7060. It had a plastic body. It was initially priced at 25,000 yuan, but was later raised to 40,000 yuan.
The JJ7060 had a wheelbase of 2295mm and dimensions of 3195x1395x1420mm (LxWxH). It was available with two engine options. The first engine was the LZ276QA from Liuzhou, which had a displacement of 644cc, produced 21kW of power and could reach a top speed of 95km/h. The second engine option was the Daihatsu ED10, which had a displacement of 846cc, produced 30 kW of power, and could reach a top speed of 125 km/h.