It is well known that some Chinese automakers have a reputation for copying designs from Western car companies. This strange subcompact SUV on display is perhaps one of the most obvious examples of imitation we have come across in recent times.
Images of the vehicle were first spotted on Weibo, a popular social media platform in China. The car appears to be a miniature version of a Toyota Land Cruiser LC300 that has been significantly altered to create an unattractive appearance.
There is very little information available about the car at this time. While the car bears the name Kuluze on the back, it is unclear if Kuluze is an actual Chinese automaker. It also remains unclear whether the car is intended for commercial production, a one-off creation, or a customized vehicle styled to resemble a Land Cruiser by an aftermarket company.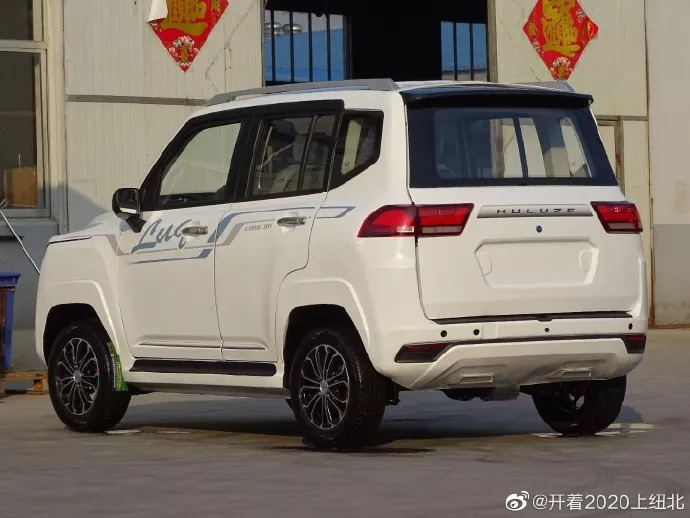 The design of the vehicle's front end is very similar to that of the Land Cruiser LC300, albeit on a slightly smaller scale. It features the same recognizable LED daytime running lights and a large horizontal grille dominated by silver slats.
The side profile of the SUV is rather peculiar, as the vehicle seems to sit as high as a real Land Cruiser, but with tiny wheels and tires. The rear end features recognizable LC300 taillights, an almost identical tailgate and a diffuser with fake exhaust cutouts.
Regardless of whether this is a production model, a one-off, or a tuner's special creation, we suspect that most people would agree the overall shape and design of the LC300 does not suit a vehicle of this size.