Jemell New Energy, a young Chinese startup, developed a miniature electric car, called the Lingbox Uni. It will be another competitor to the extremely popular Wuling Hongguang Mini EV.
The Lingbox Uni is a three-door hatchback for four people. A total of two configurations are available for 38,800 ($5,795) and 49,800 yuan ($7,450). The price of the Uni is slightly higher than the Wuling Hongguang Mini EV.
The design of the EVr has not brought anything radically new to the segment and is similar to other models in its class, for example the Chery QQ Ice Cream, which also uses square lines. Nevertheless, the manufacturer is confident that the design of the Lingbox Uni will be one of the main features of the microcar. Dimensions: 2,930 mm in length, 1,517 mm in width and 1,620 mm in height. Wheelbase is 1,940 mm.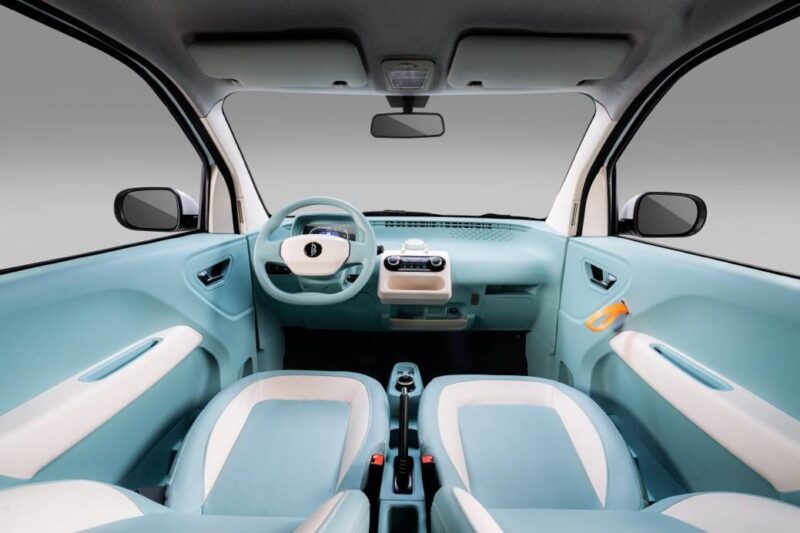 The interior is simple and laconic. There is no even a touchscreen multimedia system – a usual option for Chinese cars. There is a small block with physical buttons in the center of the dashboard, which are responsible for all functions. The gauges are analog.
The technical part is identical to many other electric cars in this segment. The power plant consists of a single electric motor with 27 horsepower and 86 Nm of torque. The top speed is 100 km/h. There is a choice of two lithium-iron-phosphate batteries with a capacity of 11.52 or 15.96 kWh, which allows 140 or 201 km per charge.
The startup Jemell appeared in 2020. Its headquarter is based in the Chinese city of Jiangsu. Today, the brand's lineup consists of two compact models: Lingbao Coco and Lingbao Box.