The American-Chinese startup Nimbus has started taking orders for the exotic three-wheeled electric car Halo – according to the developers, it combines the best of the two worlds, motorcycle and automobile. This tricycle, which can bend around corners and travel up to 200 kilometers, will be sold at a price of $6,420.
The Nimbus Halo is a capsule made of steel, aluminum and plastic, 2.3 meters long and 0.8 meters wide. It has two seats, one behind the other, and traditional car controls – steering wheel and pedals.
In the basic version with an 8-kilowatt battery, the tricycle weighs 290 kilograms and can travel up to 125 kilometers without recharging. Optionally Nimbus Halo can be equipped with a 12.4 kWh battery: it will weigh up to 315 kilograms, but the range will be increased to 200 kilometers. At the same time, the tricycle is able to accelerate up to 80 kilometers per hour.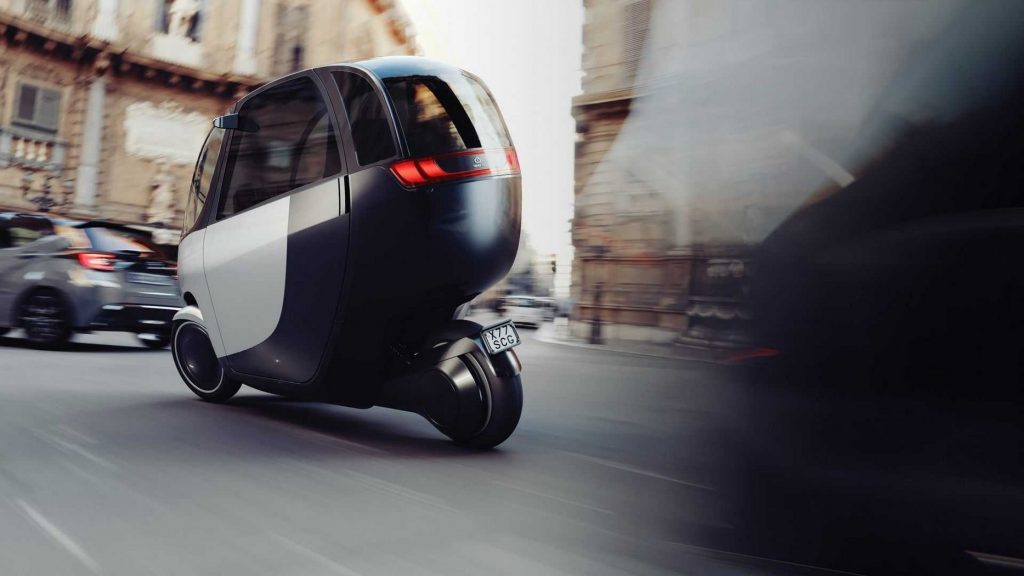 One of the main design advantages of the tricycle is its ability to tilt in turns like a motorcycle. And the driver doesn't have to worry about balance – the Halo has both a special front suspension and the original balancer. The Halo should provide a motorcycle-like driving experience with a car-like level of comfort. It's also promised a high level of energy efficiency and unique urban practicality: the Halo will take up no more space than a motorcycle in a parking lot.
Optionally, the Nimbus Halo can be equipped with three airbags, lane control and emergency braking systems, air conditioning and a touchscreen media system.
Nimbus plans not only to sell its tricycle, but also to rent it out. In this case, the use of Halo will cost $99 a month if you pay for a year at once. The sale of electric cars starts in the middle of next year, and at once in the U.S. and Europe. Later, the company plans to launch Halo on the Asian and Latin American markets.