Pioneer-63 / Pioneer (Пионер-63 / Пионер)
As early as the beginning of the 1950s, the Union of the Electrical Engineering Industry (OEP) "Elprom" from Bulgaria began various studies on the design, manufacture and production of electric cars. These development was very slow and therefore only in 1967 in NIPKIEM (Research and Design Institute of Electric Trucks and Forklifts) appeared two prototypes of electric vehicle – one passenger car and a truck. The lead-acid batteries used there allow a maximum mileage of about 60 km with a speed of 20-25 km/h. The name of the electric car was "Pioneer-63".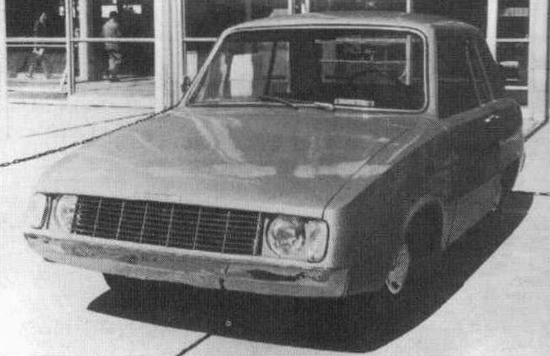 Designers were not happy with the result and therefore almost immediately a second prototype appeared. The new "Pioneer" has been improved and re-developed by NIPKIEM. It was described as "a small and agile, economical and smokeless electric car".
This was a two-seater electric car. An electric motor with a power of 6.3 kW provides the car with a maximum speed of up to 55 km/h, and the total weight (including batteries) is 850 kg.
Both the first and the second Pioneer were shown at the Plovdiv Fair in 1967 and maybe in 1968.