When considering the global automotive market, Uruguay is not usually at the forefront of our minds. However, there was a brief period between 1969 and 1971 when the country explored the idea of producing its own vehicles using NSU platform.
The story begins with NSU, a German company that merged with Auto Union in 1969 and eventually became Audi. NSU's Uruguayan importer, Quintanar, determined that they needed a larger offering than the NSU Prinz, a small two-cylinder, rear-engine sedan that competed with the Mini in the 1960s.
In 1968, Quintanar began production of its own design, a car called the P6. Designed by Carlos Sotomayor, the P6 featured a boxy aesthetic and used the engine and sub-assemblies from the NSU Prinz. As a result, the car was equipped with a diminutive 598 cc air-cooled inline two-cylinder engine that produced a modest 36 horsepower (26.5 kW/36 hp).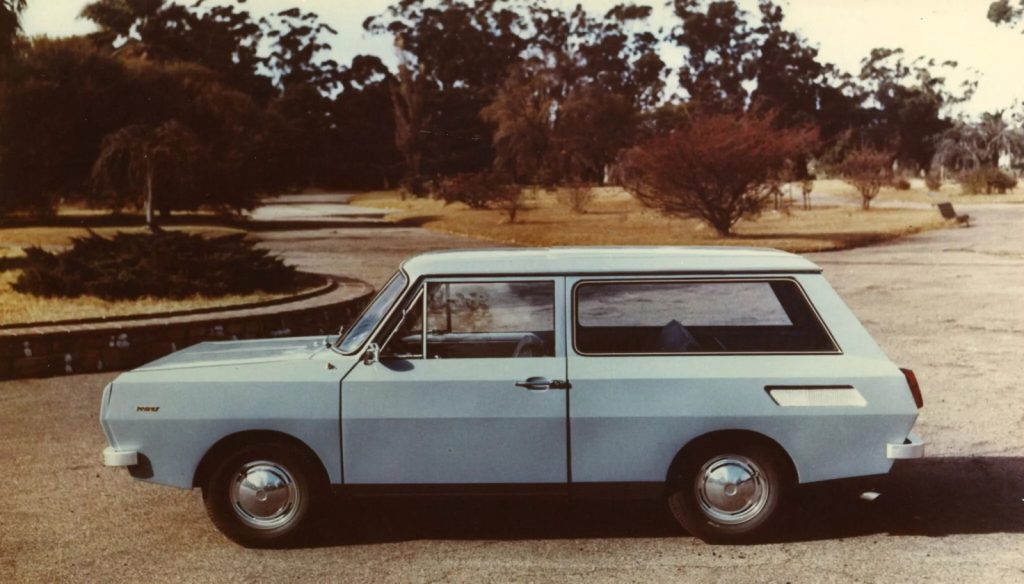 Despite the challenges, Quintanar successfully sold 140 P6s within a year. To address the need for more power, the importer sent a representative to NSU headquarters in Germany. Engineers tried to fit a larger four-cylinder engine from the Prinz 1000 into the car, but unfortunately it was too big for the engine compartment. They could only make it fit by sacrificing most of the trunk.
Surprisingly, Quintanar officials were happy with this arrangement, and as a result, the engine took up most of the space below the window line, leaving limited room for luggage. This modification increased the power of the newly named NSU P10 "Uruguay" to 43 hp and allowed a top speed of 120 km/h. Over the years, between the start of sales and NSU's stop business in Uruguay in 1971, Quintanar managed to sell a total of 500 P6 and P10 vehicles.
The original P10 prototype built by NSU engineers remains in Neckarsulm as part of Audi's collection of historic vehicles. It is the only known example to have been driven on German roads and serves as a fascinating chapter in NSU's 150-year history, which Audi is currently commemorating.