The 80s were a time of tries and errors when it came to various concept cars. Companies were not afraid to experiment, so they implemented ideas that were very strange at first glance. One such concept was the 1983 Opel Junior.
The Junior was based on the Opel Corsa and mechanically was pretty common for its time – a transversely mounted 1.2-liter 55-horsepower engine powered the front wheels. But in the structure of the body and interior several interesting features were used.
The car received a clean body design that was developed in the early 80s, but in many ways predicts the design of the early 90s cars. The drag coefficient was just 0.31. The underbody is made of gray plastic. A similar solution appeared later on serial hatchbacks like the Ford Ka.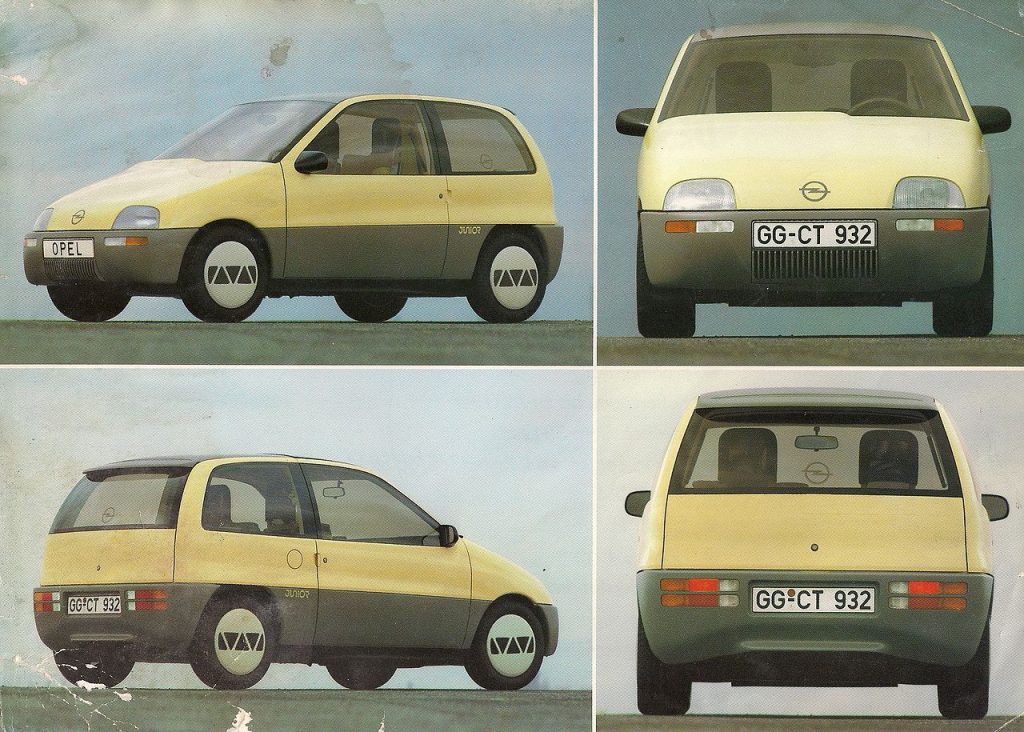 The interior was designed in a modular style. The dashboard housed several small cubic modules that could be inserted into electrical contacts on the center rail of the dashboard. The car will come with a speedometer and a multi-gauge unit as standard, but you can add a tachometer, radio, speakers, clock, air conditioning controls, something like a smoker's module with a lighter and ashtray, and more.
You could position all of these blocks as you like, and the HVAC vents were on a rubber bellows that could be moved to direct the air flow anywhere, to the windshield for defrosting or to your face.
The tachometer could be removed and plugged into a port in the engine compartment for use in tuning the vehicle. The watch could be removed to be used as an alarm clock, and, surprisingly, it looks like it had an electric razor built into it.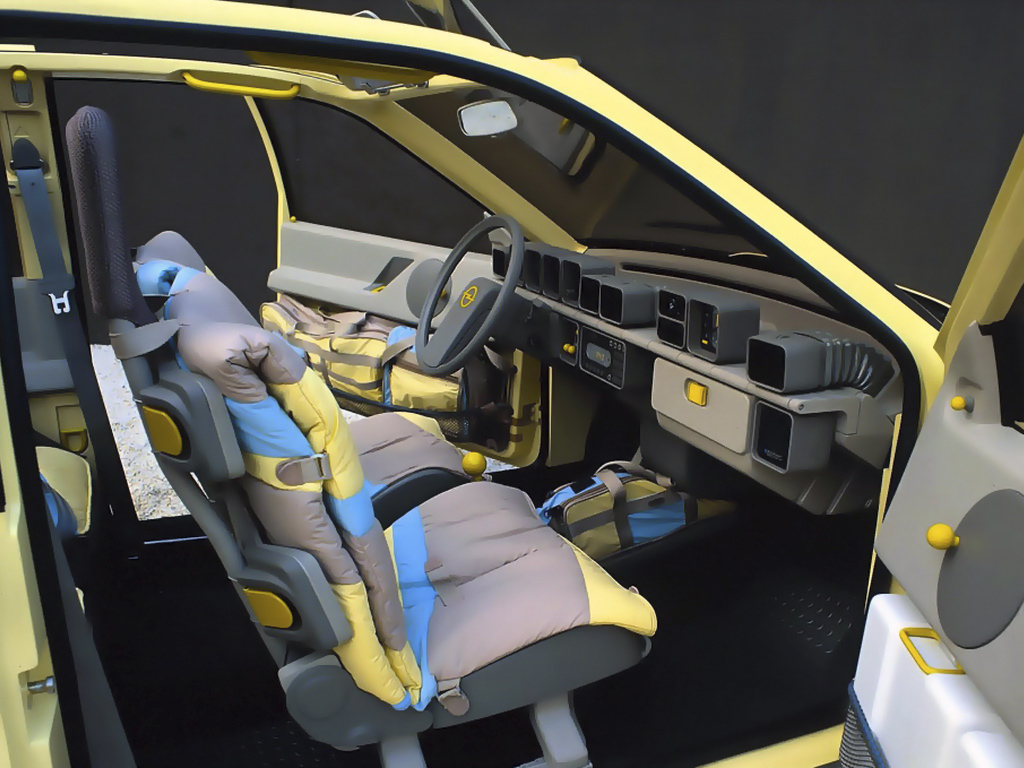 Opel even planned to make the radio and speakers detachable, so they could be assembled into a small boombox. A similar idea six years later was implemented by Nissan in its Pao concept.
Even the seat covers were removable, so they could be used as sleeping bags. The mesh backrest of the rear seats could somehow fold, turning into a dividing wall of the luggage compartment.
The roof panels could be replaced with solid, glass panels or an accordion tarpaulin roof.
There is a good video in which the head of the design team, Hideo Kodama, explains what he liked about this concept:
All this great functionality and modularity always seems to get stuck in the concept car stage. Do automakers think people won't actually use these things, or are they too complex to be mass-produced?