Qinchuan / Beifang SX720 / QCJ7050
The Qinchuan SX720, produced by the state-owned Qinchuan Machinery Works Automobile Sub-Factory in Xi'an City, Shaanxi Province, belongs to the Beifang (North China) Group.
In 1987, the first SX720 was produced with square headlights. Later versions had round headlights.
Production of the SX720, later renamed the QCJ7050, began in October 1988. The car was sold under the Qinchuan and Beifang brands. Approximately 500 units were produced, with records showing 9 units in 1987 and 50 units in 1988.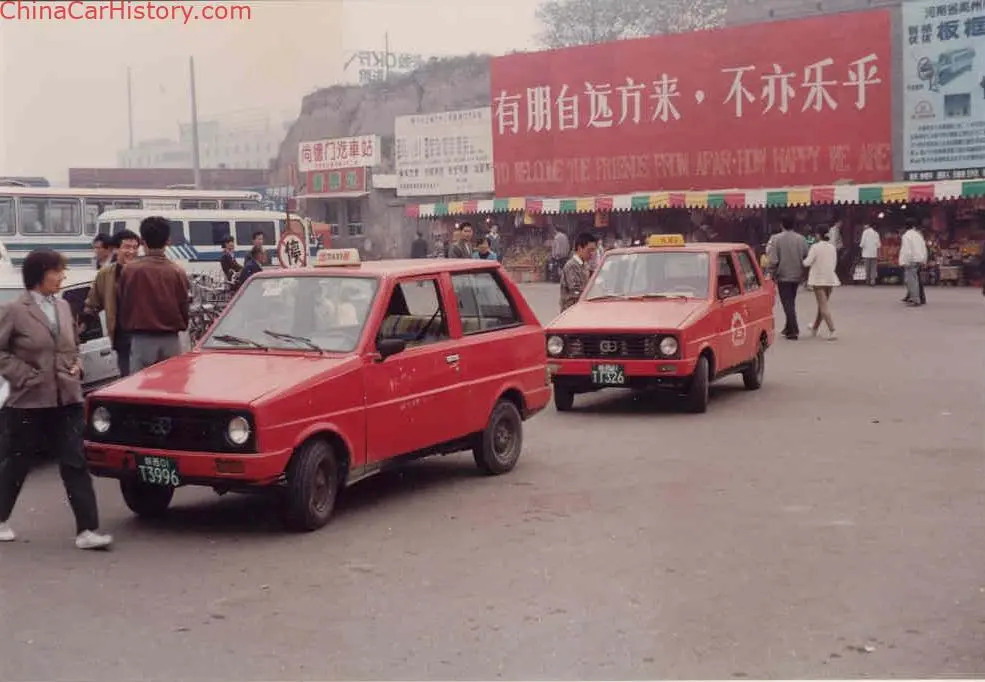 In the early 1990s, the SX720 became popular as a taxi in Xi'an. The sales price of the SX720 was 25,000 yuan. It had dimensions of 3200x1400x1450mm (LxWxH) and a wheelbase of 2300mm.
The SX720 was available with two engine options. The first was a 272Q (two-cylinder) 570cc engine with a power output of 18kW. The second option was a Daihatsu AB200 547cc engine producing 21kW. The plastic body of the car was manufactured by the Henan Qinyang District Glass Fiber Reinforced Plastics Works.
In 1992, Qinchuan started to produce the Suzuki Alto. Eventually the factory was taken over by BYD in 2003.