Rovin was a French auto-maker established in the Paris region, and most active from 1946 until 1959, although after 1953 production slowed to a trickle.
After World War II, the pilot and cycle builder Raoul de Rovin designed 260 cm3 single-cylinder and 425 cm3 flat-twins (then 462 cm3) engines, manufactured from 1946 by his younger brother Robert de Rovin which took over the activities of Delaunay-Belleville in Saint-Denis.
Raoul de Rovin died in 1949, Robert continued the business alone but had to suspend production in 1959. The Paris headquarter was located at 123 avenue de Villiers and the factory workshop was in Saint-Denis, Levallois and Colombes.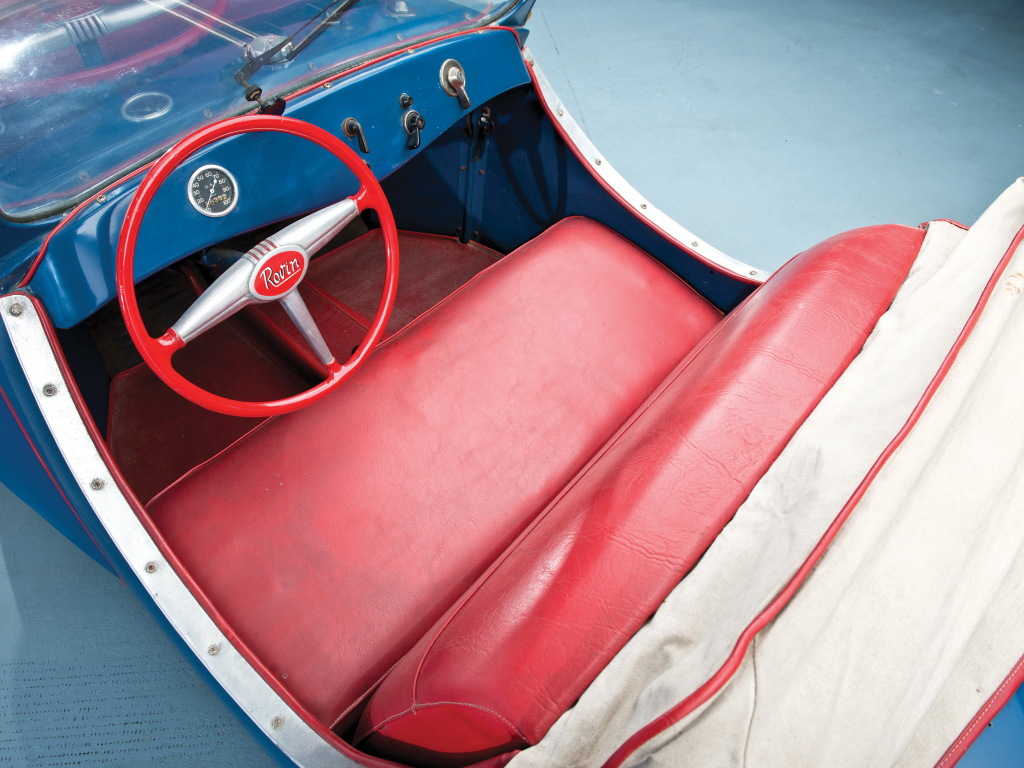 The prototype Rovin Type D1 was presented at the Paris Motor Show towards the end of 1946. The car was a very small cabriolet. It is not clear whether the D1 was ever sold in significant numbers, but production of the Rovin D2 started in 1947 at the company's newly acquired plant at Saint-Denis.
The water-cooled 423 cc four-stroke flat-twin engine (67 mm bore, 60 mm stroke) produced 10 hp (2 Tax CVs). The gearbox was 3-speed (plus reverse). The body is 2.80 m long (1.17 m wheelbase) and 1.13 m wide. The front track is only 90 cm (94 cm at the rear), weight is only 300 kg.
It has rack-and-pinion steering, transverse leaf springs at the front and coil springs at the rear. Braking is transmitted by cables. The vehicle now had two headlights. The engine was still at the back, but a small hatch in the body work right at the front of the car provided access to the battery. The car speeds up to 70–80 km/h.
It was produced in 700 copies from 1947 to 1948.