Moto-Truck by 'Saransky Auto Repair Plant'
The collapse of the Soviet Union was truly catastrophic, which affected many. Agriculture was one of the fields of activity, which was marked by the collapse of collective farms and state farms.
It soon turned out that expensive agricultural equipment for farmers was no longer affordable. Realizing this problem, in Mordovia, Russia, decided to develop a small truck, designed not only for farmers, but also for other small enterprises. The project was developed in 1996-1997 by JSC "Saransky Auto Repair Plant" under the leadership of Alexander Ivanovich Myakishev.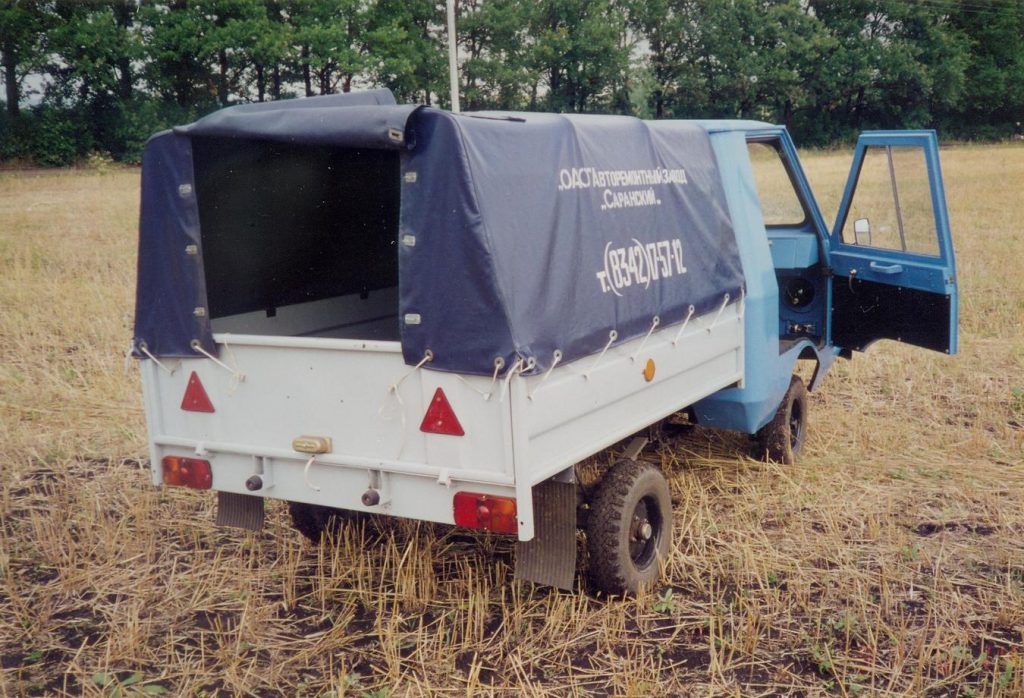 A motorized truck with a carrying capacity of 350 kg was equipped with a 25-hp motorcycle engine from IZH-Jupiter-5 motorcycle. The engine was under the cab and powered the front wheels. The rear axle had a spring suspension with two shock absorbers, borrowed from a passenger trailer. The trailer also got a cargo platform measuring 2650×1570×1220 mm with a tailgate.
In 1997, the plant made two prototypes, which during the road tests passed more than 600 km. It was planned to begin mass production (at least 1,500 pieces per year) in 1998. The project was supported by the Republican Ministry of Social Protection, as the truck had fully manual control and could be used by people with disabilities.
Unfortunately, the crisis did not allow the project to grow. Two manufactured prototypes remained the only ones released. Subsequently, the plant switched to the production of shift buses on the UAZ-3303 and GAZ-33021 chassis.